Have you ever wondered how the models in magazines get such flawless skin? If I had to guess, I'd say Photoshop probably has a lot to do with it. But what's a girl to do when she wants to look her best in real life where there aren't Instagram filters available at the push of a button? Enter DERMAFLASH!
(photo source)
It's a new product that helps women achieve healthy, radiant, and younger-looking skin at home. DERMAFLASH brings med spa inspired exfoliation to the comfort of your own home by removing skin imperfections and peach fuzz with a subtle sonic vibration tool. Pretty cool, right?
It was created by a lady named Dara Levy, who owned a luxury med spa in Chicago. Her clients were always requesting ways to exfoliate and get rid of peach fuzz at home so their makeup would go on easier and their skin would look better in the downtime between appointments. In response, she created a product they could use to maintain their "fresh-from-the-spa" look from home.
When their reps asked if I'd like to test out the product, I jumped at the chance! I don't know if you've noticed in my tutorials, but I have plenty of peach fuzz. 🙂 (See?! *sigh*) I'd seen some of my favorite YouTube beauty gurus post videos where they removed facial fuzzies and then said their makeup application was so much easier afterwards, so it was definitely on my list of products to try.
 Here's a before shot, in case you wanted to see my blonde peach fuzz up close and personal.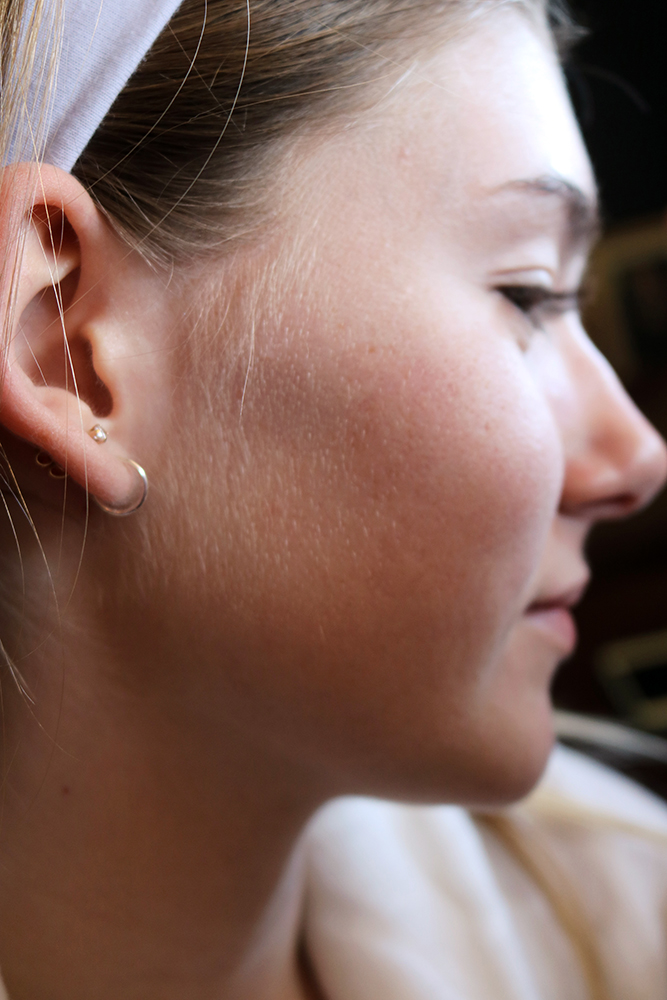 Forget Ghostbusters, I need FUZZbusters!
The kit comes with the following:
-Charging Base
-Power supply cord
-Owners Manual
-Quick Start Guide
-Prep 25 ml/.8 fl oz
-Soothe 25 ml/.8 fl oz
-6 DERMAFLASH EDGES
Be sure to follow the instructions in the package for best results. I washed my face with the Prep cleanser first, then got to work de-fuzzing.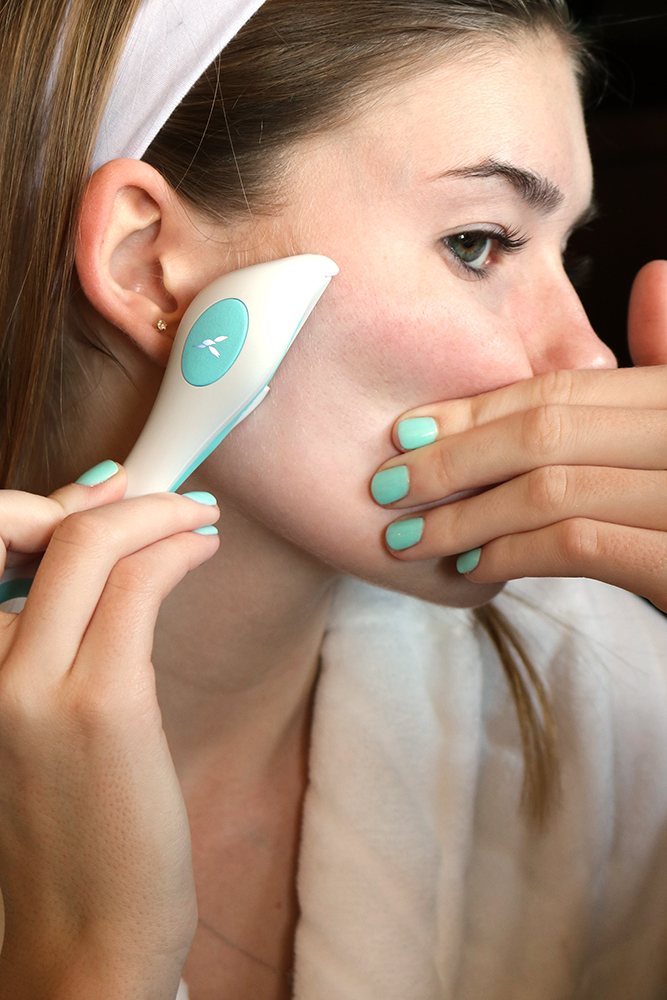 If you own a Clarisonic product, this product feels very similar to that one. It vibrates while it's exfoliating  and removing the "fuzzies". I have really sensitive skin, but the Edger is gentle enough that it didn't hurt me at all. My skin was a little red afterwards, but that's it. It exfoliates and removes the top layer of dead skin, so that's why it may cause a bit of redness.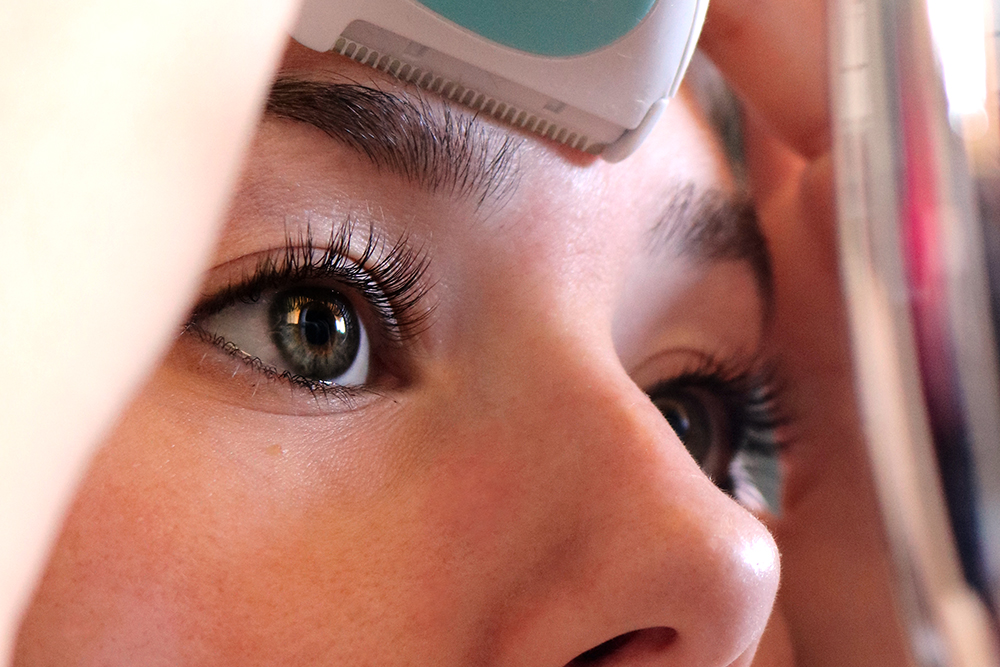 One area where you need to be really cautious is around the brow line. I was very careful not to get too close and cut any of my actual brow hairs; I only trimmed the fuzz that was just above them. You also shouldn't use it on your nose, because it's too curved and easy to cut.
The instructions say that you should do a treatment once each week. I used one edger blade to do my entire face, and I could tell that it was dull by the time I was done. The instructions say they're for one-time use anyway, so I guess that's what's supposed to happen (6 blades come in the package). It seems like you'd be able to clean the edger blade with a squirt from a spray bottle filled with a mixture of rubbing alcohol and water, but I just tossed my used one. Once you're finished with the treatment, add the Soothe lotion to calm any redness.
For those of you wondering if this will cause your fuzz to grow back darker or thicker, that's a myth. 🙂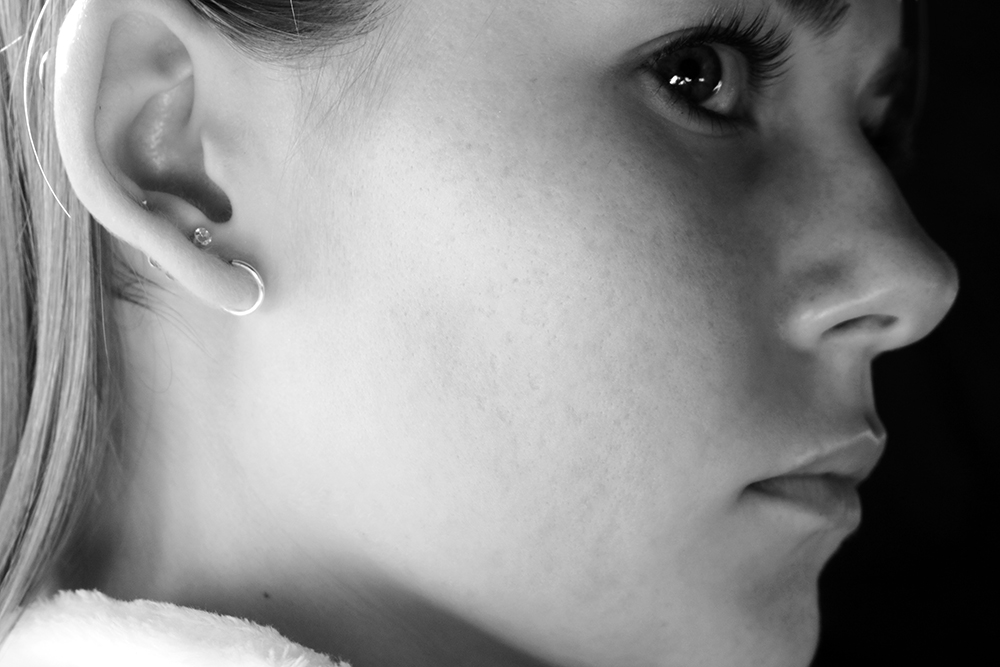 All-in-all, it's a really good product! My skin feels much smoother now that I've used it, and I'm looking forward to applying makeup to see if it goes on better (I'll let you know!). It'll be nice not to have powder catch in the fuzz and to have smoother skin for photos.
You can purchase the entire kit now at Sephora.com or in Sephora stores
.
 If you have any questions, please let me know in the comments! Be sure to follow on Bloglovin' so you'll never miss a post or sign up for our weekly email. You may also want to read Skin Care Products Worth the Splurge and the Top 10 Do's and Don'ts for Teen Skincare.


BLOGLOVIN' || PINTEREST || INSTAGRAM || FACEBOOK || TWITTER || GOOGLE+
Thank you to DERMAFLASH for sponsoring this post. 
This post may contain affiliate links, which means we'll receive a small referral fee from purchases.