This classic, daytime look is probably one of my favorite ways to wear my makeup. As much as I love testing out new trends — and we all know I can't keep my hair color the same for more than a couple weeks — I'll always be a classic girl at heart. Two things that serve a girl well in life are classic makeup and a classy attitude!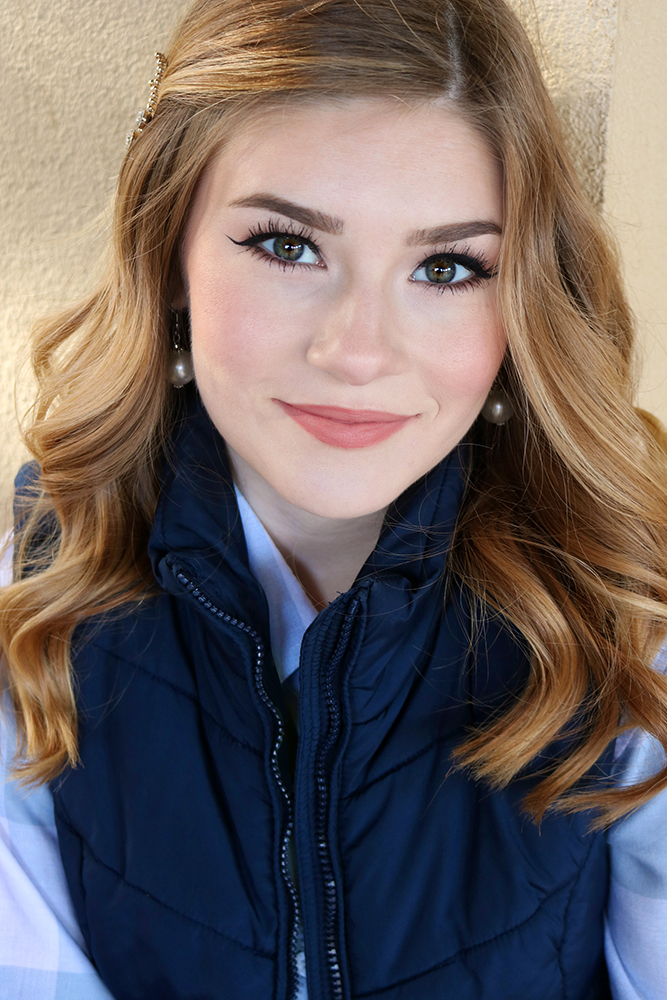 Links to Purchase:
Vest: Aeropostale  | Plaid Shirt: Francesca's | Lipstick: Revlon [Seduction] | Blush: Too Faced
 [Baby Love] | Makeup: Anastasia Beverly Hills | Brows: Anastasia Beverly Hills [Dark Brown] + Anastasia Beverly Hills | Mascara: Too Faced
 | Liner: Tarte | Sunscreen: Mario Badescu
A girl should be two things: classy and fabulous. ~Coco Chanel | Get my classic makeup tips: http://bit.ly/2eZGr8o Click To Tweet
Classic curls compliment classic makeup:
You can see my tutorial and learn how I get long, loose curls here. I always try to take good care of my hair since I use so many heat products on it. My recent favorite discovery is Shea Moisture with Manuka Honey.
I've been hearing a lot about the benefits of manuka honey for hair and skin lately. I'm really happy I found something that smells so good — and even happier it's so inexpensive!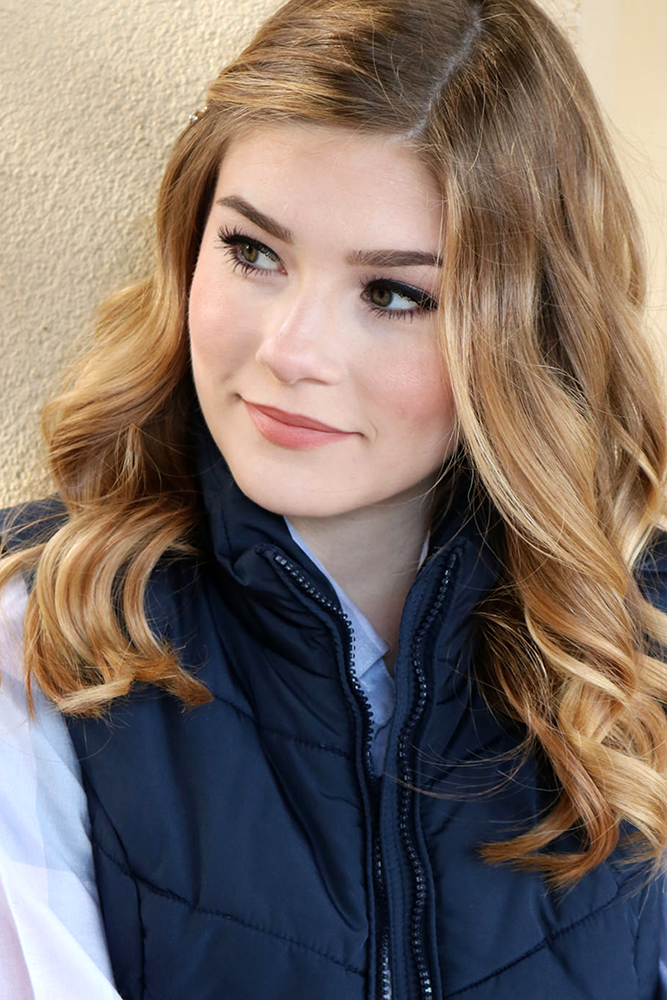 Classic Makeup Starts with Good Skin
You can read all about my skincare routine here, but my three best tips for good skin are:
♡ Always wash all of your makeup off at night
♡ Always wear sunscreen
♡ Stick with a few select products that work well on your skin. Try not to experiment too often with lots of new creams, lotions and cleansers.
A Classy Attitude is Key
Going back to the classy comment, I think that taking care of your hair and skin is just one small part of the equation. When you look your best, you're more likely to have a positive attitude and less likely to feel self-conscious. Here are my three best tips for developing confidence and class:
♡ Treat others respectfully. Now…that doesn't mean you should instantly respect everyone you meet! People should earn your respect, so don't give it away to someone who isn't deserving. I simply mean that you should treat others kindly, be polite, and do your best not to be judgmental.
♡ Respect yourself. Learn to stand up for yourself and set boundaries. Always follow your gut instinct and don't do things that make you uncomfortable. Being classy doesn't mean being a pushover!
♡ Get an education. Make a point to learn something new every day! Even if you don't have access to the fanciest schools or technology, you can still learn from the people around you, books, and new experiences. The more knowledge you have, the more you'll "get" the world around you and will understand why people do the things they do. It will help you develop a sense of empathy, and that's one thing this world needs more of!
In a world full of trends, I want to remain a classic. ~Iman Click To Tweet
If you think this post is helpful and would like to see more, you may want to check out this classic Audrey Hepburn makeup look Have a great week!