This Mamma Mia hair tutorial is one of my favorites I've shot recently. I'm such a huge fan of the movie! For those of you that have a short blunt haircut like mine, my video shows you how to blend long extensions into your hair and make it look natural. I've also included a link below where you can get 20% off your hair extensions order.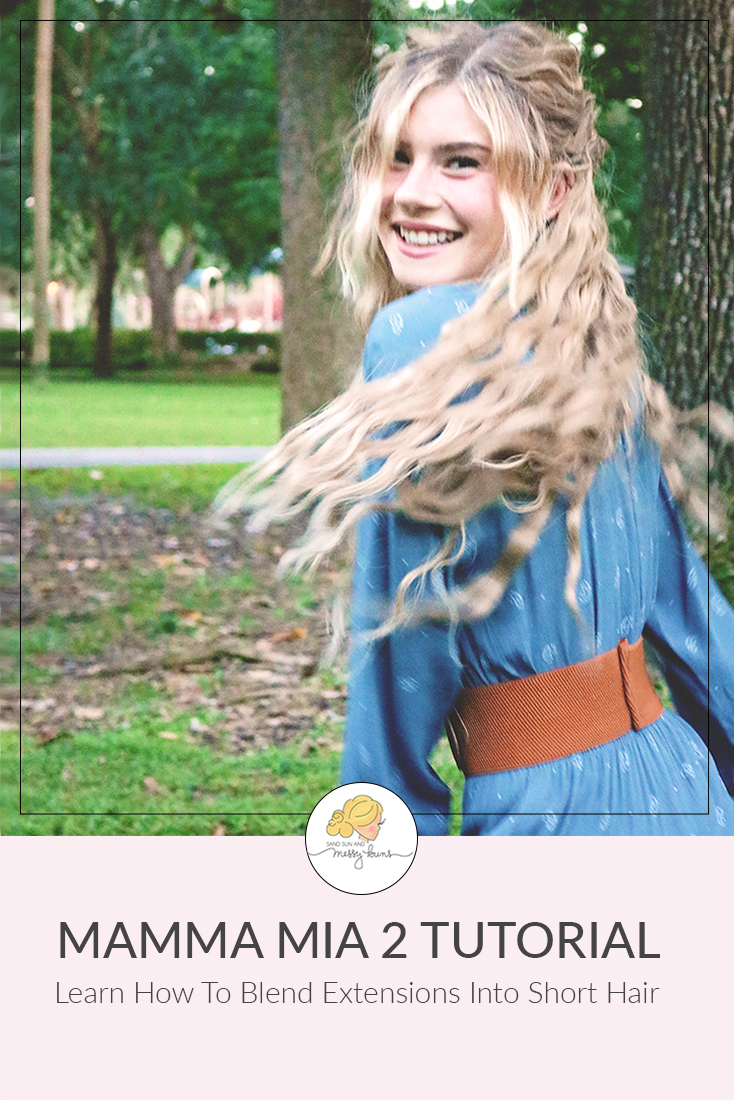 Here's a Mamma Mia hair and makeup tutorial for Lily James fans! #mammamia2 #lilyjames #hairtutorial
Click To Tweet
FTC Disclosure: This post contains affiliate links, which means we may receive a small referral fee from purchases at no additional cost to you. You can read our affiliate policy here.
Mamma Mia Hair Tutorial
You guys…I LOVE the way the whole look turned out! This was such a fun tutorial to shoot, and I really felt like Donna the whole time I had the extensions in.
I love my blunt cut, but it's nice to be able to add extensions to change up my look every now and then. It's too hot to have long hair like this for real in Georgia in the summertime, though.
Irresistible Me Coupon Code
First things first, if you're going to order extensions, make sure you order through my link to receive 20% off! Click here to place your order and the 20% discount will automatically be applied at checkout.
I ordered the Golden Blonde 260 grams option in the 20-inch length, and it matches my hair perfectly. I love how thick they are!
Mamma Mia Makeup Tutorial
I created a couple video tutorials to show you how to get Donna's look. If you already have long hair, then you can just skip to the Mamma Mia Makeup & Hair Tutorial.
Press the arrow to play or click here if you prefer to watch the video directly on YouTube.
Serum: Drunk Elephant | Primer: NYX | Concealer: Revlon | Sponge: Real Techniques | Powder: Laura Mercier | Bronzer: Too Faced | Cheek Stain: Benefit | Highlight: Benefit | Mascara: NARS | Lip Liner: Charlotte Tilbury | Lip Balm: Smith's | Extensions: Irresistible Me 
If you have short hair like me, you'll want to also watch my hair extensions video so you can learn how to blend long extensions into a blunt cut.
I'm not gonna lie, it takes a long time to go from a blunt cut to long, wavy extensions, but it is possible to do it and make it look natural. Here's the link to that tutorial: How to Blend Hair Extensions (for Short Hair)
At least…I hope it looks natural. 🙂 You be the judge!
My Updated Fake Freckles Tutorial is also helpful for this look because it shows you how to get really natural looking freckles. I also have a discount code for GetFrecked: Enter code DAISY10 when you check out to get 10% off from Freck.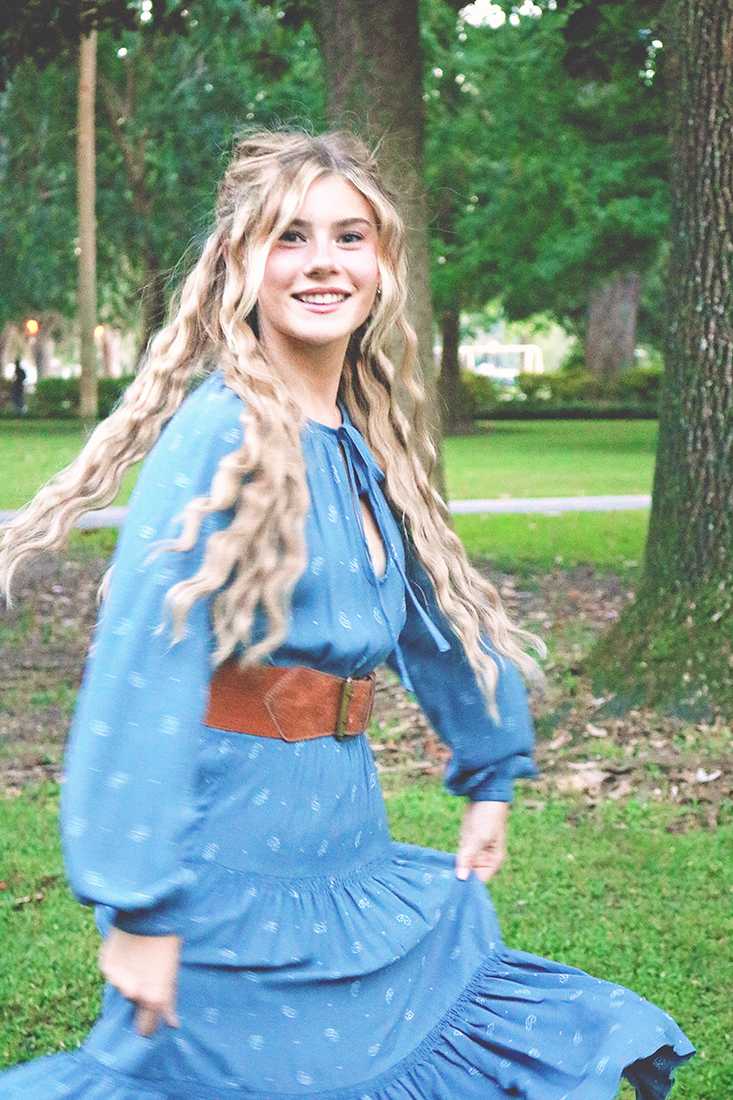 This would make such a cute Halloween costume, but I also think it's a fun look when you want to try something different and change your everyday look up a little.
Mamma Mia: Here We Go Again!
If you haven't picked up your copy of the movie yet, it's available now on Amazon and iTunes. I recommend the set that includes both movies, because they're both so good!
Make sure to subscribe on YouTube if you haven't already, so you'll receive a notification each time I upload a video!
You can also sign up for my newsletter below to receive notifications. I appreciate the support!
Pin It for Later: Mamma Mia Hair & Makeup Tutorial