Music festival season is the perfect time of year to experiment with fun and glittery makeup! Festivals are all about being carefree and and expressing yourself, so they're a great time to be imaginative and inventive. Whether you're headed to Coachella or not, hopefully this sparkly festival makeup tutorial will inspire you to think outside the box and get creative with your makeup!
The best use of imagination is creativity. The worst use of imagination is anxiety. -Deepak Chopra Click To Tweet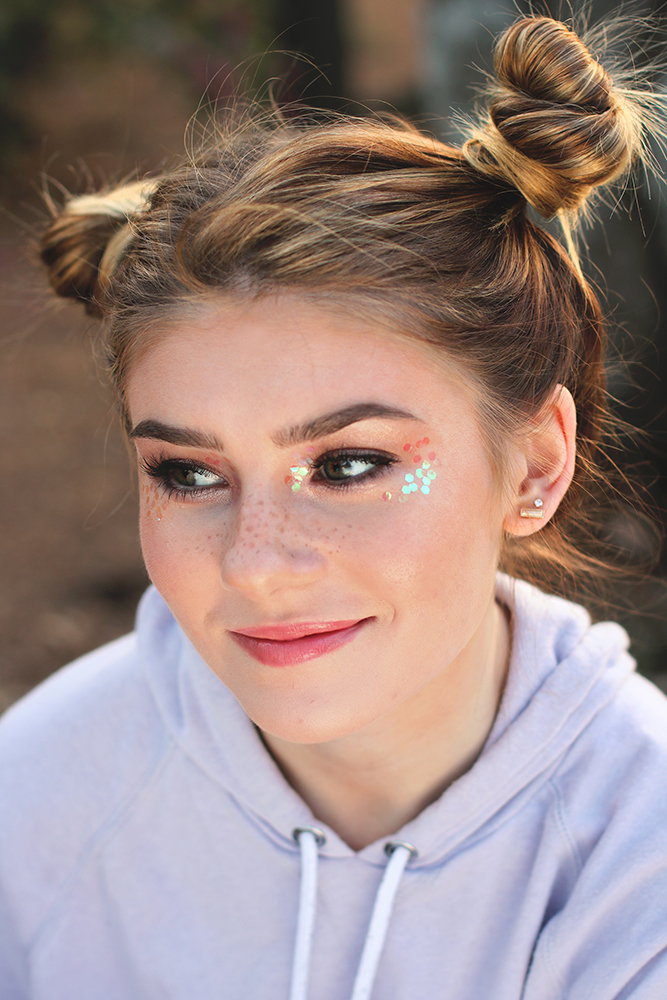 Link to view directly on YouTube here
FTC Disclosure: This post contains affiliate links, which means we'll receive a small referral fee from purchases at no cost to you. You can read our affiliate policy here.
Links to Purchase:
Eyeshadow: E.L.F. Cosmetics | Smashbox | Anastasia Palette | Brushes: Sigma (Ms. Bunny Ltd. Edition) [similar] | Sunscreen: Hawaiian Tropic | Concealer: bareMinerals | Makeup Sponge: Real Techniques | Bronzer: Benefit | Color Corrector: Maybelline | Powder: bareMinerals | Blush: Milani | Liquid Liner: Clinique | Lipstick: Lipstick Queen | Lip Balm: Smith's
Need a festival makeup look? This one is easy and looks so pretty when the sparkles hit the sunlight. Click To Tweet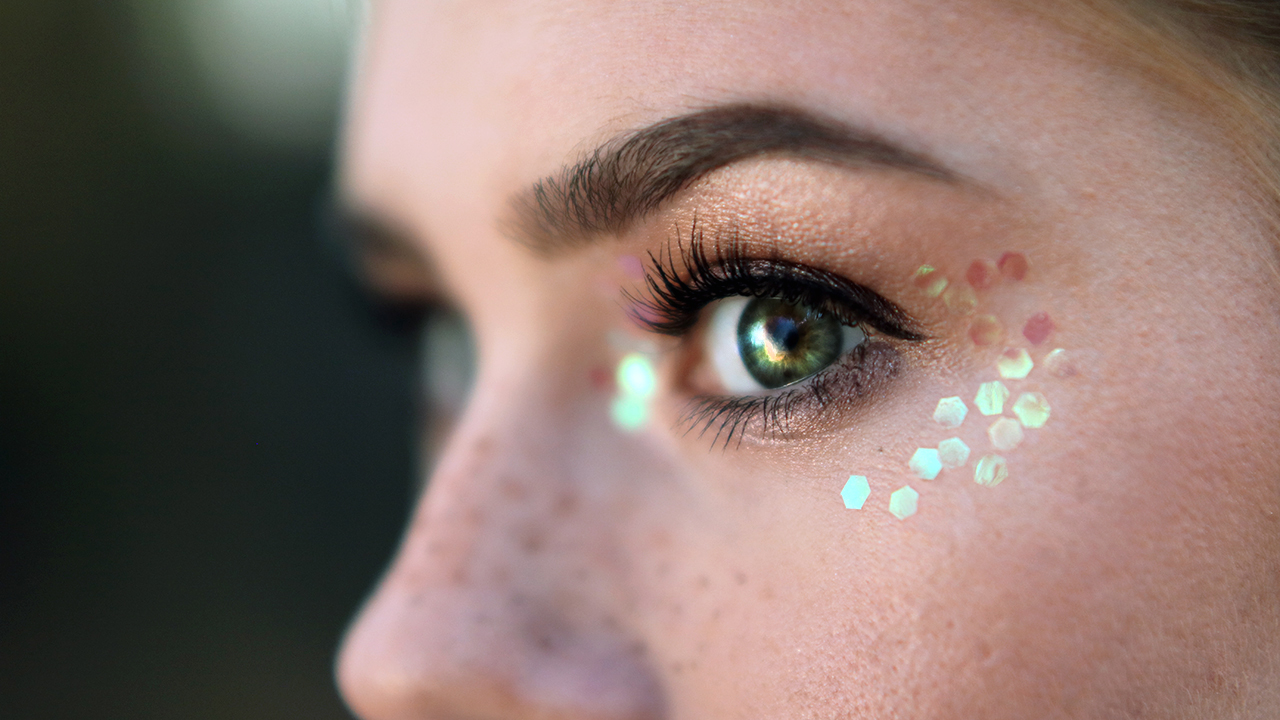 Don't forget the sunscreen! That's the most important part of a festival look because you'll be outside all day and into the night.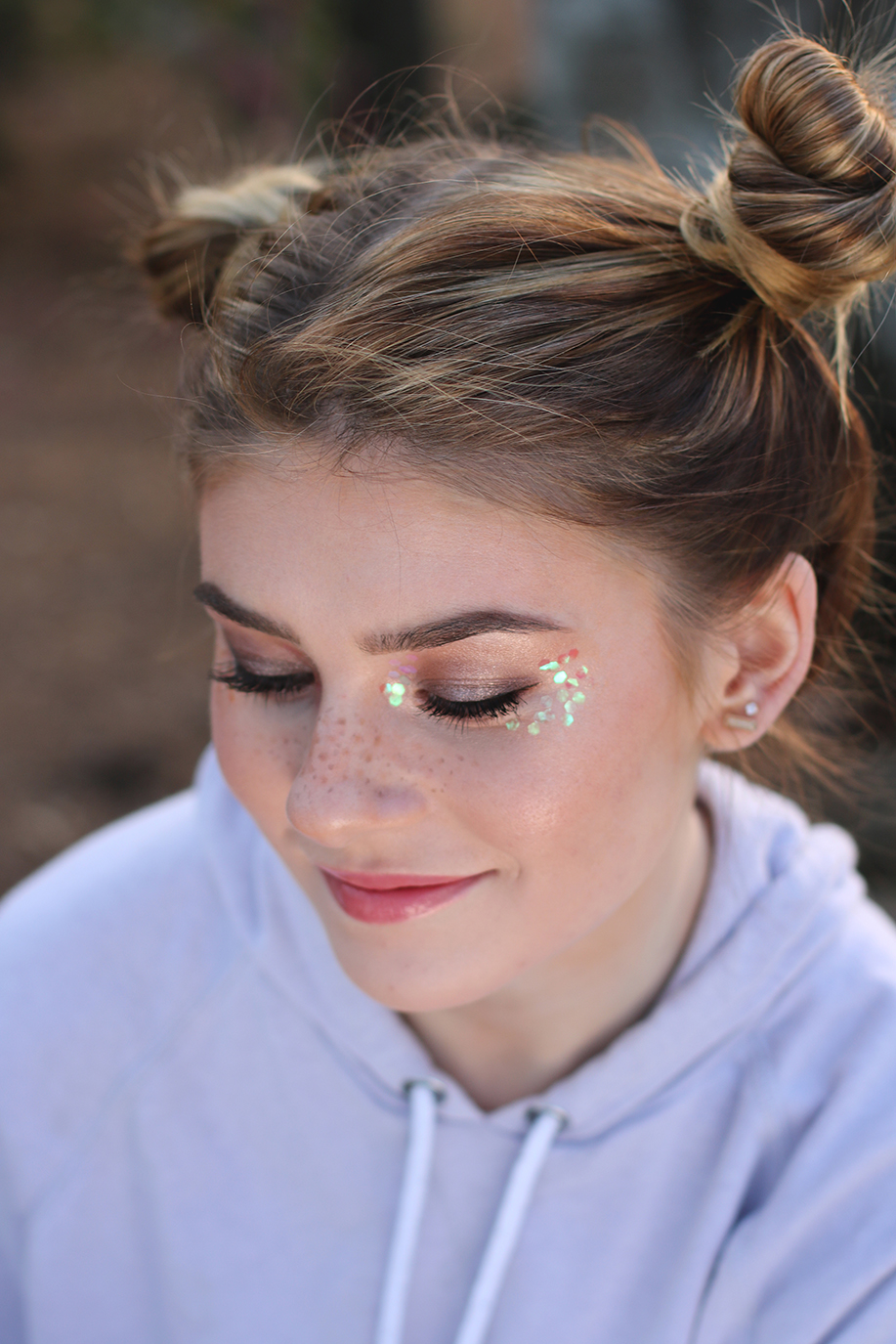 Hope you like my festival makeup tutorial! If you want to see more like this, please let me know in the comments. They're really fun to do, so I could do them all day, every day. If you want to see another look that would be fun for festivals, this bright green eyeliner is one you might want to check out.

 PINTEREST | INSTAGRAM | FACEBOOK | TWITTER | YOUTUBE