Picking the perfect eyeshadow palette can sometimes be overwhelming for a beginner; the packaging all looks so pretty and there are so many gorgeous colors! Don't even get me started on all of the sparkly finishes! How do you know what to look for and which palettes are the best option? I'm going to break it down for you in a couple easy steps and then I'll give you my top inexpensive recommendations, because you don't need to spend a fortune when you're first developing your makeup style!
Are you a makeup newbie? Learn about the best neutral eyeshadow palettes for beginners here! Click To Tweet
FTC Disclosure: This post contains affiliate links, which means we'll receive a small referral fee from purchases at no cost to you. You can read our affiliate policy here. We donate 25% of our "click money" proceeds to these charitable organizations.
To begin, here are my top 3 tips to get the most use out of your eyeshadow palettes:
Pick neutrals.
Many beginners are drawn to those gigantic palettes that contain "150 shades in every color of the rainbow…all for only $15!!!!" right? We've all been there. 🙂 I still remember my excitement over my first rainbow-colored set.
In actuality, it's difficult to learn how to properly apply and blend all of those bright colors when you're a newbie to the world of makeup. It's best to start out with a neutral palette and learn how to master the basics before you start blending purples and greens.
Avoid too much sparkle.
I know, I know — sparkles are fun! They're glittery! They're eye-catching! It's also easy to go overboard with them. Again, learn the basics before you cover your entire eye with shimmer, and be subtle when you're applying the sparkly stuff! A good rule of thumb for beginners is to use a light shimmer in the inner corner as well as near the brow bone as a highlighter.
If you aren't sure where the "inner corner" is or you're curious about other terms you've heard on YouTube tutorials, here's a reference guide I created to help you learn about eyeshadow placement.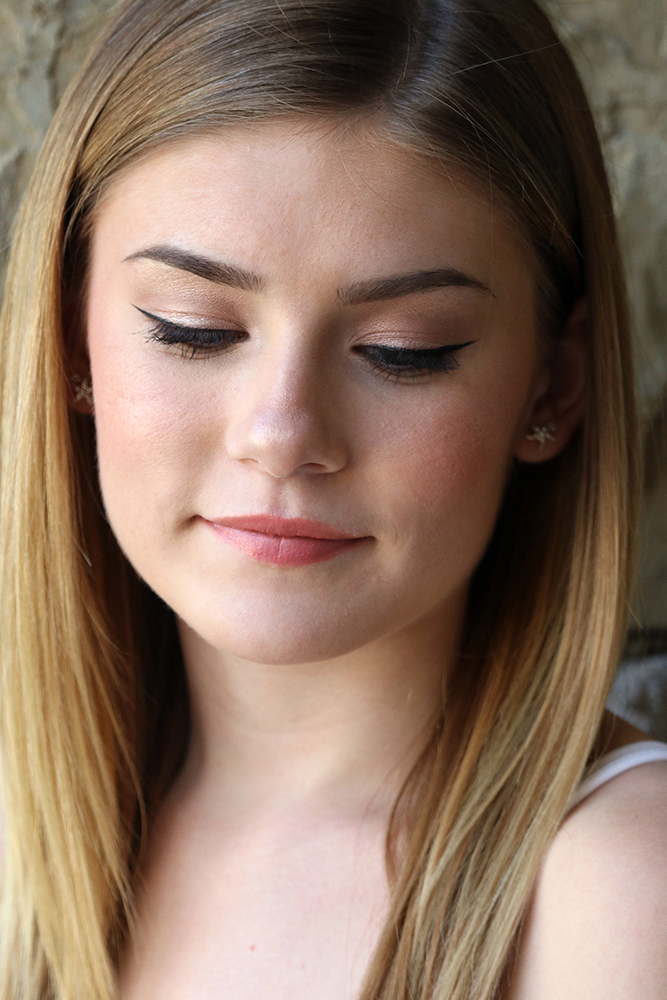 TIP: Start out with a light touch when you're learning how to apply makeup, then add darker tones and extra shimmer once you feel more confident in your skills.
Use primer.
As you experiment with makeup, you'll learn that some shadows are very "pigmented", others go on very light, and some just don't have very good staying power at all. In the beginning you won't know the difference, but that's ok because a good primer will provide the perfect base for any eyeshadow application. If you get in the habit of using a good primer right from the start, your eye makeup will always look good and will last all day.
The only eyeshadow primer I recommend is Urban Decay's Eyshadow Primer Potion in the Original formula (the one in the light purple tube — make sure you get the original formula). I've tried quite a few and it's simply the best there is. (Go to Sephora, Ulta, Amazon
, or Urban Decay and read the reviews if you don't want to take my word for it. It's good stuff!!)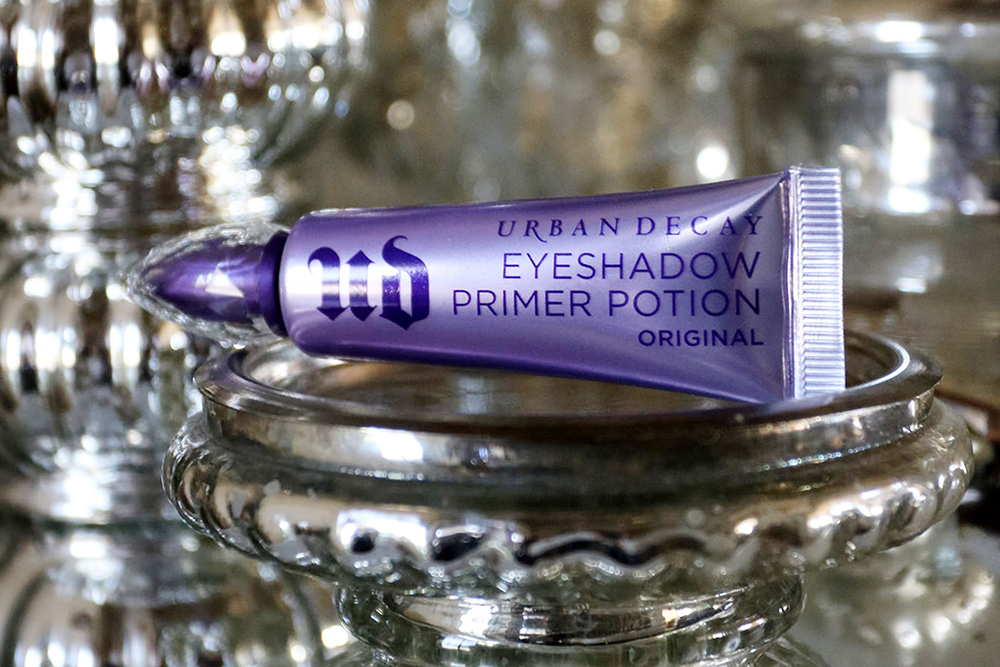 All the shadows I'm recommending are ones I own and have used repeatedly, and they each provide excellent coverage. There are other good ones out there, so the best thing you can do is experiment! I purchase my drugstore makeup at Walgreens because you can return any item as long as you have your receipt and it's within a certain period of time (maybe 3o days?) — even if it's been opened!
Here are a few great neutral palettes that I recommend for beginners:
1. Carli Bybel + BH Cosmetics Collaboration: This palette is a great option for beginners because it's under $15 and it has 14 color options. Five options are matte and the rest have a subtle shimmer to them. Four of the options have dual uses and and can also function as a highlighter for use on your cheekbones. (You can see the palette and highlighter in action on this post.) I like that the colors are taupe and have varying shades of brown and gold, so they look good almost anyone.
Carli Bybel palette. A collaboration with BH Cosmetics. (order it here)
UPDATE: As of 2017, Carli updated her kit to a new Deluxe 21 Color Eyeshadow & Highlighter Palette, which is even better than the first one — and I didn't think that was possible. Be sure you're subscribed to my YouTube channel, because I'm going to do a giveaway that includes this palette once I hit 5,000 subscribers!

2. Morphe 35T Palette:
 Just like the name implies, this eyeshadow palette contains 35 individual taupe shades in one convenient palette. It costs less than $25 and you can usually get free shipping on it. Seven of the options are matte and the rest are slightly shimmery. (Only a couple are really sparkly.) Overall, it's a really good beginner kit to help you test out a wide range of neutral colors and finishes.
Morphe 35t palette (order it here)
3. Coastal Scents 88 Color Palette – Warm:
 Coastal Scents is well-known for making beginner palettes, and I'm pretty sure this is the first neutral eyeshadow palette I ever purchased. You can tell by how well-loved it is in the photo. 🙂 While this one doesn't contain a lasting amount of each color, it does contain tons of different color options so you can do lots of experimenting. It has 88 colors and they're a mix of matte + shimmery and smokey + neutral. This one is under $20, so it's a great deal for newbies! I'd recommend this one if you just really have a burning need for lots of options.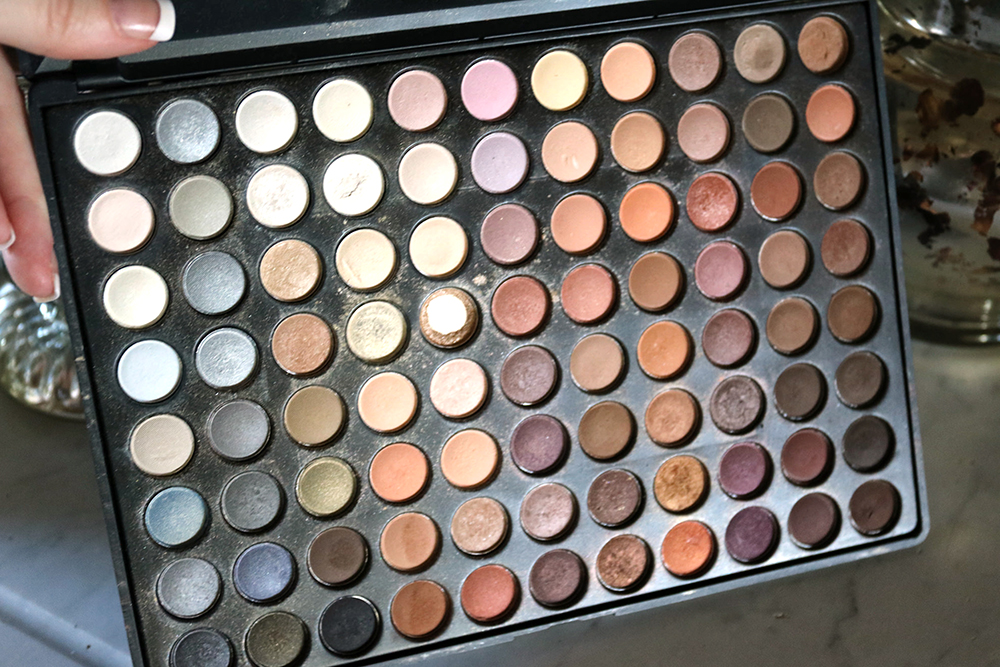 Coastal Scents Warm Palette (order it here)
4. Colourpop Cosmetics: Colourpop can't actually be ordered in palette form. According to their site, the product dries up too fast in palette form so they have to sell them in individual pots that can be sealed shut. However, they do make a great shadow — and the prices are pretty fantastic — so I wanted to be sure to include them as a bonus on this list.
Each of their shadows is only $5 per "pot" and shipping is a flat-rate fee of $4.99 (or free if you spend more than $30). Their products are all certified by Peta as Cruelty Free, so they get bonus points for that. Be sure to sign up for their emails to get $5 off your first order! Their "Roulette" matte black shade is one I really like for blending my eyeliner into my lashline and "Cornelious" is a beautiful mid-tone caramel brown color.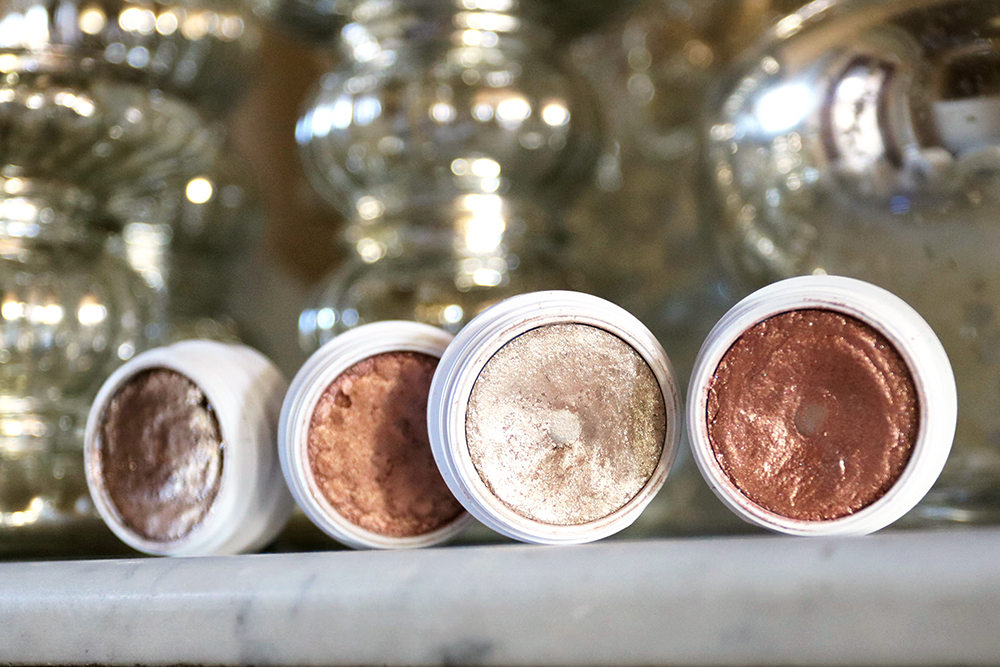 ColourPop Cosmetics! "Fringe" is my favorite color they make. It's the lightest shade shown above and the one I use to highlight my inner eye all the time. (order them here) 
I hope this helps you make a more informed decision as you're picking out your first eyeshadow palette. Check out my beginner eyeshadow placement guide here. It lists the most common eyeshadow placement terms and definitions, and I included a diagram to help you out!

BLOGLOVIN' | PINTEREST | INSTAGRAM | FACEBOOK | TWITTER | YOUTUBE
DISCLAIMER: Don't let the amount of wear and tear on the packaging fool you into thinking one is better than the other. Some of these are more recent purchases, so they don't show as much use as ones I've owned for years.