Nothing says summer skin quite like a bold smattering of freckles across the cheeks and nose. But what should you do when you want the look, but you're not interested in the sun damage? Faux freckles to the rescue! If your skin doesn't freckle naturally, or if you heed our warnings and practice "safe sun" by slathering on the SPF 30, then you'll need to "go faux" and add freckles with a makeup pencil. Here's how to make fake freckles that look just like the real thing!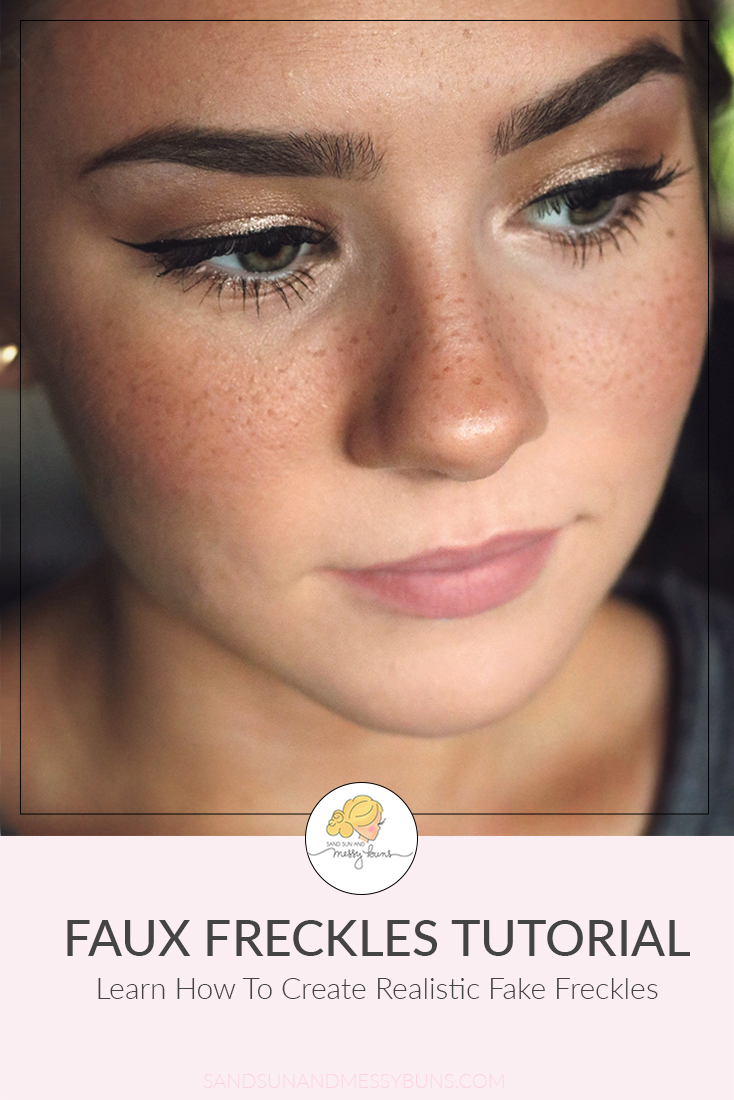 FTC Disclosure: This post contains affiliate links, which means we'll receive a small referral fee from purchases at no cost to you. You can read our affiliate policy here. We donate 25% of our "click money" proceeds to these charitable organizations.
Freckles are like seasoning for your face; they make you spicy. #freckles 🙂 Click To Tweet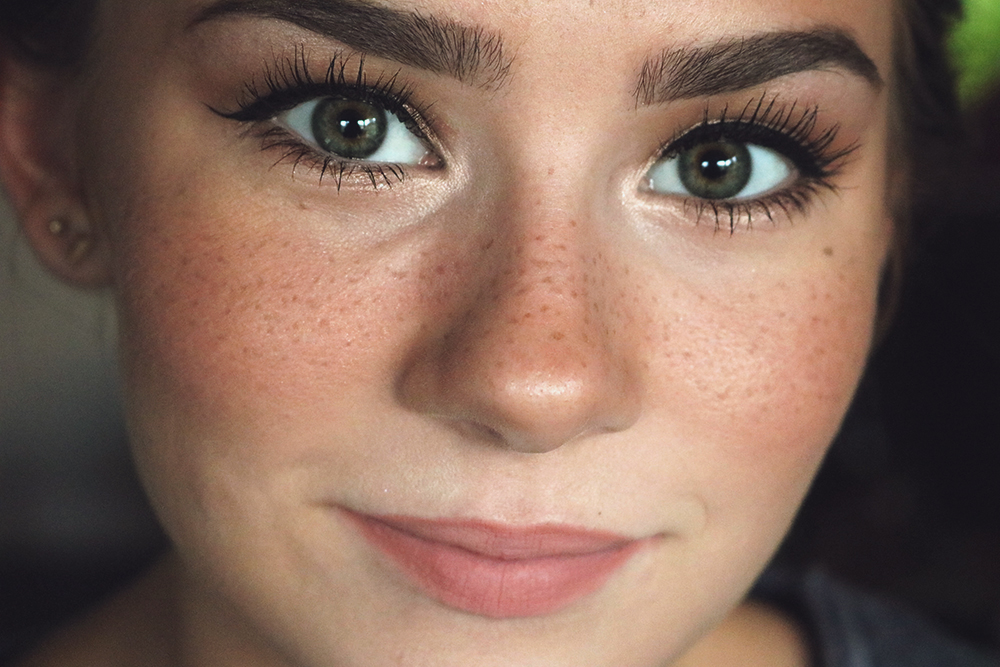 How to Make Fake Freckles Look Real
[UPDATED: Read to the end for my updated for 2018 version to see how I'm doing my fake freckles these days.]
One of the most common makeup questions I'm asked is how to make fake freckles that actually look real, because all too often they look like they're drawn on. I've been adding them for years now, and I've discovered a few techniques that work really well. Here are my tips…
Step 1: Prep Your Skin
Since freckles pair best with a natural look, make sure skin is fresh and radiant by exfoliating and then moisturizing well. Clean & Clear "Morning Burst" Hydrating Facial Cleanser is a mild exfoliant that's good for sensitive skin. I'm a huge fan of Clinique Dramatically Different Moisturizing Gel because it's gel based and helps keep my oily skin under control.
TIP: If your skin isn't in the best shape, read my Top 10 Skincare "Do's & Don'ts". I list tips to help you develop a good skincare routine so you can get your skin back on the right track!
Step 2: Add Foundation or BB Cream (optional)
If you're blessed with beautiful skin, you may want to skip this step. For those who prefer some coverage, I suggest using a lightly tinted moisturizing cream or a BB cream as a base layer. Two I really like are the Tinted Beauty Balm by Too Faced and Maybelline Dream Fresh BB Cream. (I use Medium Sheer during summer when I'm tanner and Light/Medium Sheer during the winter months.)
Step 3: "Option 1": Dot Freckles on using Makeup Pencils
You can use eyeliner or brow pencils to draw freckles. I use 2 or 3 brushes in varying shades of brown. It works better if the tip is blunt, so don't sharpen them too much! To apply, touch the pencil to your skin and twist. Spread the fake freckles across the bridge of your nose and upper cheekbones where they'd appear naturally from the sun.
I used my Anastasia Beverly Hills Brow Wiz pencils in "Soft Brown", "Medium Brown" and "Taupe" for this look. Topshop even created a pencil specifically made for the purpose of drawing freckles, the Freckle Pencil (looks like it's currently out-of-stock).
Step 3: "Option 2": Dot Freckles on Using Makeup Pens
December 15, 2016 Update: Since I'm always experimenting with makeup, I often discover improved methods of application. The freckles in all of the photos on this page were created using Anastasia Brow Wiz pencils, but I've been experimenting with pens to draw them on recently and like the results even better! I just uploaded a video to my YouTube channel showing exactly how I apply the freckles now using brow PENS instead of pencils. See below for product links.