Savannah is known for its beautiful cobblestone streets, horse-drawn carriages, and centuries-old trees draped in Spanish moss. In fact, visitors often say the entire Historic District looks like something straight from the pages of a storybook! Factor in the vibrant art scene, incredible restaurants, and numerous sites of historical significance, and you'll see why it's a great place to visit. Here are a few things to do in Savannah if you decide to make a trip anytime soon (which I highly recommend you do)!
Got a case of wanderlust? Here's a GIANT list of things to do in Savannah GA. #savannah #roadtrip #usatravel
Click To Tweet
FTC Disclosure: This post contains affiliate links, which means we may receive a small referral fee from purchases at no additional cost to you. You can read our affiliate policy here.
Things To Do In Savannah GA
Keep in mind that there's so much more to the city than what's listed here! This checklist is just a starting point. I've listed some unique things to do in Savannah, as well as some of the most popular restaurants and tourist attractions for first-time visitors.
The list is interactive, so you can check each item off as you visit!
Oh, and if you're new here…Hi! I'm Erin, and I live in Savannah. I wrote an ebook about the city, I have an "I ❤️ FOXY" sticker on my fridge, I live in a potentially haunted house in the Starland District, and more than 50% of my annual income goes to SCAD — so I guess all that makes me fairly legit at doling out advice on what to see and do around these parts.
You can rest assured you're getting current info, and that I'm not just some random blogger who visited the city once and then whipped out a post about how you should go eat at Paula Deen's restaurant.
Savannah Historic Homes Tours
I truly think one of the best things to do in Savannah is wander around and admire all the beautiful architecture. My friends always remember "all the pretty houses", and they always want to plan a return trip to see even more of them!
Architectural Tours of Savannah
If you find yourself captivated by the beautiful architecture in Savannah, you're not alone! Many of the homes have detailed façades that practically beg for a closer inspection. Local author and SCAD graduate Jonathan Stalcup hosts a 90-minute walking tour that consistently draws 5-star reviews on Trip Advisor. It's one of my favorite ways to appreciate the finer details of this beautiful city! (Plus, Jonathan's a really nice guy.)
Jones Street
Prefer a self guided walking tour? Jones Street is often labeled as one of the "prettiest streets in America". It's a great place to begin your journey. From there, head south to stroll along Taylor, Gaston, and Gordon Streets. You'll be far enough removed from the more touristy areas that you'll get a true sense of the Historic District's charming neighborhood appeal.
Savannah Annual Tour of Homes & Gardens
Want to take a peek inside some of the beautiful homes in the Historic District? There are a few times each year when homeowners open their doors to the public. Try the Savannah Tour of Homes & Gardens in mid-March, the Savannah Garden Club's Tour of Hidden Gardens in mid-April, and the Downtown Neighborhood Association's Holiday Tour of Homes in December. FYI: Many of these sell out MONTHS in advance.
Related Reading: Is Jones Street Really the Prettiest Street in Savannah?
The sheer number of distinguished buildings is astonishing for a city of Savannah's size. – John Berendt, Author of Midnight in the Garden of Good and Evil
Click To Tweet

Learn About SCAD Savannah
The Savannah College of Art & Design (SCAD) is largely credited for breathing life back into the city of Savannah in recent decades. The school's impact is apparent throughout the Historic District — and well beyond.
ShopSCAD | 340 Bull St.
The shop is located on the ground floor of the SCAD Welcome Center in Poetter Hall and is full of one-of-a-kind creations. You'll find beautiful jewelry, paintings, photography, illustrations, leather, and more from students in many of SCAD's illustrious design programs.
Just a heads up: the store is veryyyy pricy. For more info, check out their website at ShopSCAD. You can also commission an artist to create a custom piece via SCAD Art Sales. The school takes a hefty cut at either place, so that's why you'll see such hefty price tags.
⭐ Insider Tip: Track down students via their website or Instagram account and commission work from them for less than half the cost you'd pay on the SCAD Art Sales site to totally make their day.
SCAD Museum of Art | 601 Turner Blvd.
The museum features rotating exhibits of contemporary art that change with each new academic quarter. The Guo Peì Collection exhibit was a favorite of recent options, but there's always something new and exciting to check out.
Spot the SCAD Students
SCAD students bring such an air of vibrancy to the city! You'll spot them on colorful SCAD busses, walking to and from classes, and darting through traffic on their bikes. It's fun to play "spot the major" to see if you're able to tell the difference between fashion design students, film majors, or illustration artists just by a cursory glance at the clothes + hair.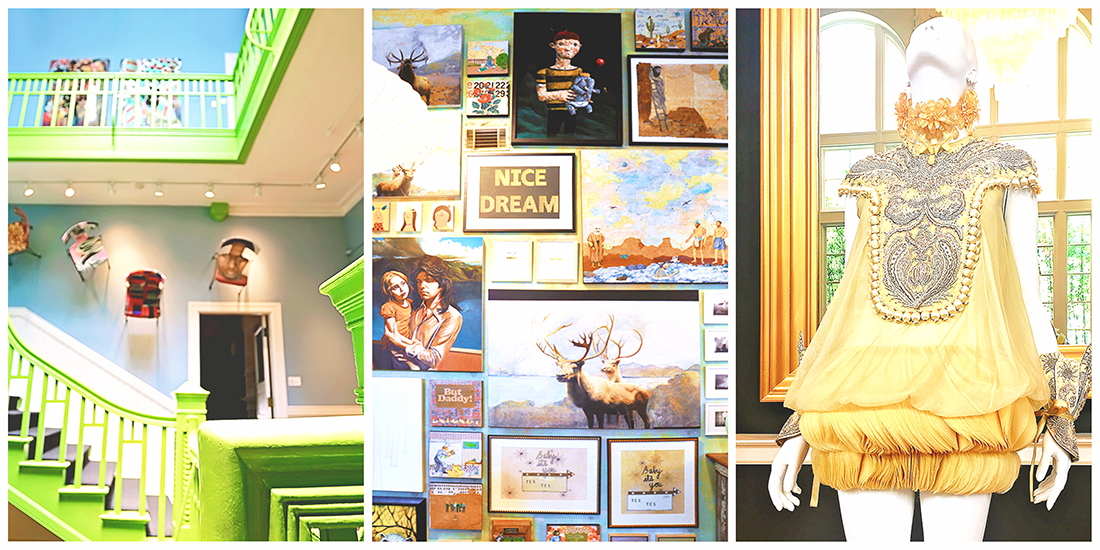 Go Shopping in Downtown Savannah
Did you know Savannah is home to not one, but TWO of Southern Living's 'Best Shops in the South'? You'll find clothing boutiques, home decor, unique souvenirs, and lots more.
One Fish Two Fish | 401 Whitaker Street
Located in the heart of the Historic District, One Fish Two Fish is a great destination for accessories, local collectibles, and beautiful home decor accents. | Website: One Fish Two Fish
The Future on Forsyth | 106 W Gwinnett Street
If it's funky and fun vintage clothing you seek, look no further than The Future on Forsyth. The store is packed with unique outfits and accessories, and the employees are always friendly! (This is one of Daisy's favorite clothing stores in Savannah and it's often featured in our Instagram stories.) | Website: The Future on Forsyth
The Paris Market & Brocante | 36 W Broughton Street
We've written about our love for Paris Market many times before. It's one of the must-see stores in Savannah! | Website: The Paris Market and Brocante
Related Reading: Savannah Shopping: The Essential Guide to Broughton Street
Explore River Street
Savannah's Historic waterfront district is lined with cobblestone streets and is currently home to more than 70 restaurants, shops, and businesses. (That explains why so many first-time visitors make a beeline to the area.)
St. Patrick's Day
River Street is famous for hosting the 2nd largest St. Patrick's Day festival in the U.S. The city's open container law allows guests to wander the streets with drinks in-hand, and visitors really get into the spirit of the holiday. (Trust me, no outfit is too crazy!) Better book your hotel early, though. It's next-to-impossible to find Savannah accommodations in mid-March!
⭐ Insider Tip: I've compiled a list of suggested hotels within walking distance to River Street to make your search much easier.
Georgia Queen Riverboat Tour
Catch a unique view of Savannah from the water aboard the 4-deck Georgia Queen or the 3-deck Savannah River Queen. Lunch and dinner cruise options are available. The gospel tours are very fun and spirited, while the sunset cruises are most popular. [Book well in advance for the holiday tours.]
⭐ Insider Tip: If you prefer to see Savannah from the water but want to save a buck or two (and all the fuss), just take one of the Savannah Belles ferry boat rides. You'll get the same view as the Georgia Queen — for free.
River Street Sweets
I've mentioned my family's love for River Street Sweets many times before, but this shop is a must when you're in town! Read more about my favorite candy shop in Savannah, and be sure to taste their free praline samples.
Related Reading: 11 Photos That Will Make You Fall in Love With River Street
Related Reading: The Ultimate Guide to River Street in Savannah, GA
Savannah is truly unique. It has the party atmosphere of New Orleans, the historic value of Boston, and the charm of the old South. – J. Bennett, New York, NY
Click To Tweet

⭐ Insider Tip: If you like to read up on a city prior to visiting, the only two books you need before heading to Savannah are John Berendt's Midnight in the Garden of Good and Evil and my Savannah First-Timer's Guide (it's where you'll find all of my insider tips)!
Museums in Savannah GA
I can think of at least 10 museums in Savannah off the top of my head. You could stay for a full week and not run out of museums to tour! Prohibition is my current favorite.
Telfair Museums
Purchase a Telfair pass and gain access to these 3 museum experiences for the price of one. | Telfair Museum 3-for-1 Pass
Jepson Museum | 207 W. York
This contemporary art museum is ideal for for families with kids in tow. They'll enjoy the interactive ArtZeum, where they can construct buildings with architectural blocks and create art pieces of their own. The Jepson Museum is currently home to the famous statue featured on the cover of Midnight in the Garden of Good and Evil.
Telfair Academy | 121 Barnard

The oldest museum in the South, this former mansion was built in 1818 for the son of Georgia governor Edward Telfair and now houses American & European art from the 19th & 20th centuries.
Owens-Thomas House | 124 Abercorn

Designated a Historic Landmark, this home turned museum explores the complicated relationship between wealthy homeowners and their slaves during the 1800's. The carriage house is the only still-intact former slave quarters open to the public in Savannah. At one point 14 enslaved workers lived on the property.
American Prohibition Museum | 209 W. Julian
Travel back in time to the early 1900s and discover what life was really like during the prohibition era. Lifelike wax figures sport period costumes, making it possible to grab a selfie with the likes of Al Capone and "Machine Gun" Jack McGurn. Be sure to close out your tour with a drink at the speakeasy! This is a really fun one! | Purchase Tickets in Advance
Ralph Mark Gilbert Civil Rights Museum | 460 MLK Jr. Blvd.
I suggest beginning here if you're interested in learning more about Savannah's history with slavery, segregation, racial inequities, and civil rights. The museum has very powerful and thought provoking displays, such as an interactive one where you're able to sit in a cafe and be served as a "white" or "colored" person.
The Best Savannah Tours
I always recommend sightseeing tours for first time visitors! They're a great way to get an overall feel for a city. Once you've done that, you can decide where you'd like to focus your time during your stay.
⭐ Insider Tip: I highly suggest purchasing a mobile Savannah Tour Pass, which provides instant access to nearly 30 of the city's top historic sites and tourist attractions — including the hop-on/hop-off tour bus and multiple ghost tours!
Trolley Tours
A hop on/hop off tour bus is a great way to see the city, particularly during the hot summer months. They depart from the Savannah Visitors Center every 20 minutes, and you can park there for $1/hour. I suggest taking the tour all the way around the city once to decide which of the drop-off points interest you most and warrant further exploration.
Self-Guided Tours
Savannah is a highly walkable city. Download a map of the Historic District, then set out on foot to discover Savannah's charm and beauty for yourself!
⭐ Insider Tip: It's best to stick to the heavily populated areas — like River Street — when exploring at night. I'd caution against wandering the neighborhoods after dark unless you're accompanied by someone who is familiar with Savannah.
Ghost Tours
If one of your top reasons to visit Savannah is to scope out paranormal activities, you won't be disappointed! Tracking down ghosts is one of the city's most popular tourist attractions.
Related Reading: The 11 Most Haunted Places in Savannah, GA
Savannah Squares & Parks
There are currently 22 squares throughout the Historic District and a few larger parks scattered about the area. The squares provide much needed greenery and a quiet place to rest amidst the commotion of the city.
Forsyth Park & Farmers' Market
Forsyth is undoubtedly the most recognizable park in Savannah and is home to the city's most photographed fountain. It's a popular elopement spot, so you might get lucky and catch a wedding in progress during your visit! The south side of the park is where you'll find the Forsyth Farmers' Market every Saturday morning from 9 – 1.
Chippewa Square
Although Forrest Gump's famous bench is long gone, this square is still worth a visit. A statue of General James Oglethorpe, founder of the colony of Georgia, is prominently displayed in the center of the square. The beautiful Savannah Theatre is adjacent to the park. [Forrest's bench was relocated to the Savannah History Museum.]
Pulaski Square
This probably ranks as my personal favorite square in Savannah. It's in a peaceful area and makes a great spot to relax under centuries-old oaks draped in Spanish moss. Pulaski is one of the few squares that doesn't feature a monument or fountain.
Visit Historic Landmarks
Savannah has one of the most beautifully restored historic downtown areas within the U.S. There are also numerous points of historic interest just outside the city limits.
Wormsloe Historic Site
Wander down the 1.5 mile "Avenue of the Oaks" and you'll feel like you've stepped back in time about 100 years. Descendants of Noble Jones, the original owner and an early settler of the Province of Georgia, still reside on the property. The beautiful antebellum mansion is out of site and can't be toured, but the site's wooded trails, Colonial area, and the museum & gift shop are all open to the public. Wormsloe is located about 10 minutes outside of the city. | Website: Wormsloe Historic Site
Make Note: Like many plantations in the Lowcountry, Wormsloe once actively participated in the practice of slavery.
Andrew Low House & Juliette Gordon Low Childhood Home
Juliette Gordon Lowe's birthplace is currently owned and maintained by the Girl Scouts of America. It's a common occurrence to see troops touring the home — at times even selling cookies! Juliette was quite a talented artist, and the home displays many of her pieces. The meticulously restored home of her father-in-law, Andrew Low, is nearby and worth touring. It's on the National Register of Historic Places and is furnished with period pieces (many from the Low family) that provide a true feel for life in the mid to late 1800's in Savannah. | Learn more
Pin Point Heritage Site
Tour the A.S. Varn & Son Oyster and Crab Factory, which served as the main source of employment in Pin Point for 60 years, and learn the history of the tight-knit Gullah Geechee community. It's a community founded by freed slaves. It's also where Supreme Court Justice Clarence Thomas was born and often returns to visit. You'll hear first-hand testimonials and discover just how difficult life was for the residents of Pin Point. | Learn more
⭐ Insider Tip: If you're only able to squeeze in one museum tour while visiting Savannah, Pin Point gets my vote. It's about 25 minutes outside of town, but it's well worth the trip. It's included as one of the "Featured Tours" when you purchase the Savannah Tour Pass!
Uncover the Local Art Scene
From SCAD's Sidewalk Arts Festival to the Savannah Art Walk, you'll find artists expressing themselves nearly everywhere in Savannah. There are numerous galleries throughout the city and a variety of classes in almost every art genre.
Street Murals
Thanks to SCAD's presence and a thriving local art scene, you'll find colorful murals scattered throughout the city. Most of my favorites are in the Starland Arts District, including the beautiful Georgia Bees mural by Mary Lacy.
Related Reading: Instagram Addicts: Here's Your List of the Best Murals in Savannah
Mansion on Forsyth Park
Once a single family home, The Mansion on Forsyth currently operates as a hotel. The historic building houses a carefully curated art collection of more than 400 original pieces. It also makes the cut as one of my elusive Top 5 Hotels in Savannah!| Check current rates
Starland District
This is where I purchased my first home in Savannah! It's within walking distance to a plethora of fun and funky shops, such as Graveface Records & Curiosities, House of Strut, and Foxy Loxy Cafe. The district hosts a monthly art walk known as First Fridays.
Savannah Candy Stores
Whew. Still with me? This is turning into a huge list of things to do in Savannah GA! That's only because there's a LOT to cover. My love for River Street Sweets runs deep, but it's not the only place to satisfy your sweet tooth. Here are a few additional favorites…
Leopold's Ice Cream | 212 E. Broughton Street
The lines are always out the door at Leopold's (even during the winter months). Set aside plenty of time if you plan on grabbing a cone at the South's most famous ice cream shop. | Website: Leopold's Ice Cream
⭐ Insider Tip: If you want a taste of Leopold's but don't need the accompanying Broughton Street selfie, grab a cone at the kiosk at the Savannah Airport on your way out of town.
Lulu's Chocolate Bar | 42 Martin Luther King Jr. Blvd.
Grab your girlfriends and top off the evening at Lulu's Chocolate Bar. The bar serves everything from chocolate covered strawberries to chocolate martinis to white chocolate creme brûlées. It's a sweet way to end an evening. | Website: Lulu's Chocolate Bar
Back in the Day Bakery | 2403 Bull Street
Want to feel as if you've stepped back in time? Try ducking into this vintage bakery & expresso shop in the heart of the Starland Arts District. The ladies behind the counter wear red lipstick, bandanas, and denim, reminiscent of "Rosie the Riveter". | Back in the Day Bakery
Related Reading: River Street Sweets: The South's Most Nostalgic Candy Shop
Bars in Savannah GA
John Berendt said it best in his novel, Midnight in the Garden of Good and Evil, when he noted: "We're not at all like the rest of Georgia. We have a saying: "If you go to Atlanta, the first question people ask you is, 'What's your business?' In Macon they ask, 'Where do you go to church?' In Augusta they ask your grandmother's maiden name. But in Savannah the first question people ask you is 'What would you like to drink?'"
Two Tides Brewing Co. | 12 W 41st St.
This one's in my neck of the woods and makes a great spot to chill out and sample handcrafted beer. Dogs and kids are also welcome! | Website: Two Tides Brewing Co.
Artillery Bar | 307 Bull Street
It once served as an artillery storage facility, but you'd never know judging by its current modern and eclectic design. Both the interior and exterior of the building are stunningly beautiful…like jaw-dropping. The bartenders are also the owners and they go out of their way to be welcoming and make helpful suggestions from their extensive craft cocktail menu. | Website: Artillery Bar
Abe's on Lincoln | 17 Lincoln Street
Y'all know me by now; I don't recommend the fancy places. I'm all about that laid-back vibe, and Abe's is the perfect little neighborhood bar for relaxing with friends. | Website: Abe's on Lincoln
Rule Number One: Always stick around for one more drink. That's when things happen. That's when you find out everything you want to know. – John Berendt, Midnight in the Garden of Good and Evil
Click To Tweet
Savannah Restaurants: TRUE Southern Fixin's
One of the best ways to experience Savannah is through its food, and you'll find incredible restaurants throughout the city. For a true taste of the Lowcountry, here are 3 options that have stood the test of time.
Clary's Cafe | 404 Abercorn
This no frills restaurant is in the heart of the Historic District. It serves some of the heartiest breakfast options in town! Fans of the movie version of Midnight in the Garden of Good and Evil may spot a few familiar faces in the many photos blanketing the walls, as the cast frequently dined at this spot while filming in Savannah. | Website: Clary's Cafe
Mrs. Wilkes' Dining Room | 107 W Jones Street
In the true spirit of the South, at Mrs. Wilkes' you'll get to know your neighbors by dining together family style. (It's reminiscent of grandma's Sunday brunch — only with strangers.) The food consists of Southern-style favorites like fried chicken, black-eyed peas, mashed potatoes, and mac n' cheese. President Obama once made a surprise visit to Mrs. Wilkes' while on his "White House to Main Street" tour. | Website: Mrs. Wilkes Dining
⭐ Insider Tip: Prepare to wait in a very long line that winds around the corner of the block. Also note, they're only open Monday through Friday from 11 – 2. To lesson your wait, arrive later…I suggest around 12:45.
Crystal Beer Parlor | 301 W Jones Street
The atmosphere is very laid-back, the walls are covered with local memorabilia, and this is a great spot to catch a game. A few must-try items include the Creamy Blue Crab Dip, any of the burger selections, and their "Gawgia" Peach Cobbler. [TripAdvisor just named them one of the Top 25 Casual Dining Restaurants in America (it's #18).] | Website: Crystal Beer Parlor
Related Reading: Dog-Friendly Restaurants in Savannah, GA
Head to Church
When you live in the Bible Belt, church isn't just something to do on Sunday morning…it's a way of life. You'll find one on nearly every block within Savannah's Historic District, but I consider a few as "must-see" items on your Savannah Bucket List.
Cathedral of St. John the Baptist | 22 E. Harris Street
The twin spires of this magnificent cathedral are an iconic landmark in the city's skyline. The beautiful vaulted ceilings, hand-painted frescos, and stained glass windows rival many European cathedrals. | Website: The Cathedral of St. John the Baptist
⭐ Insider Tip: The cathedral closes for an hour each day at noon for mass. They claim to open the doors to visitors at 9 am, but they usually allow visitors in earlier. However, they're much more strict about closing time and will practically usher you out the door when it's time to go.
First African Baptist Church | 23 Montgomery Street
The history behind this church is incredible and not to be missed when visiting Savannah! You'll develop a deeper appreciation of the struggles African Americans endured in their quest for freedom from slavery. You'll also learn the important role this church played in the Underground Railroad. This tour is a must! | Website: First African Baptist Church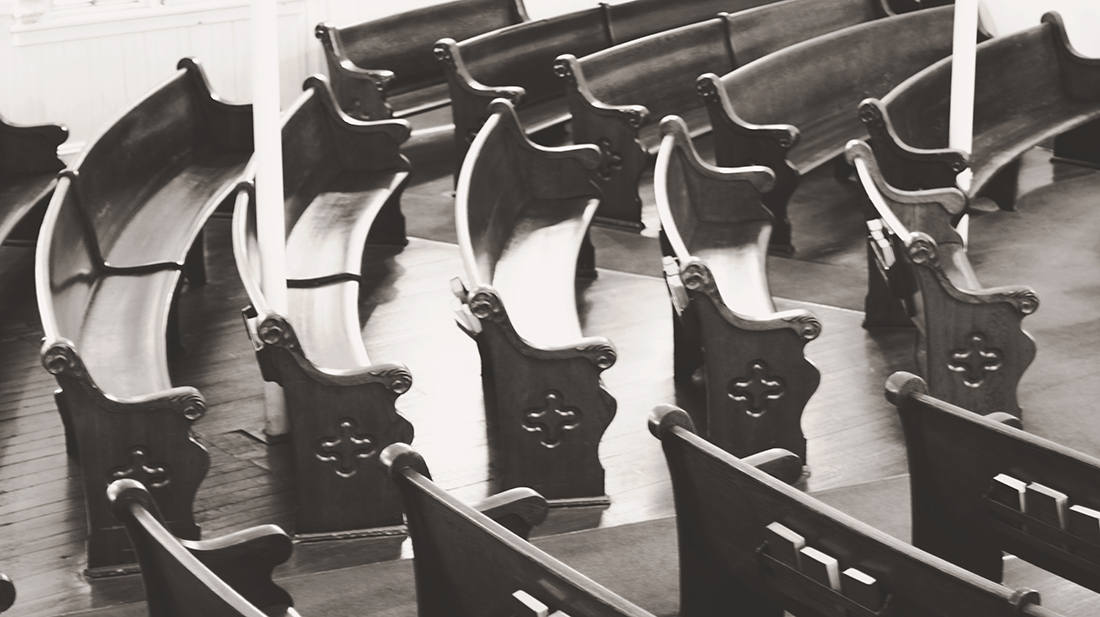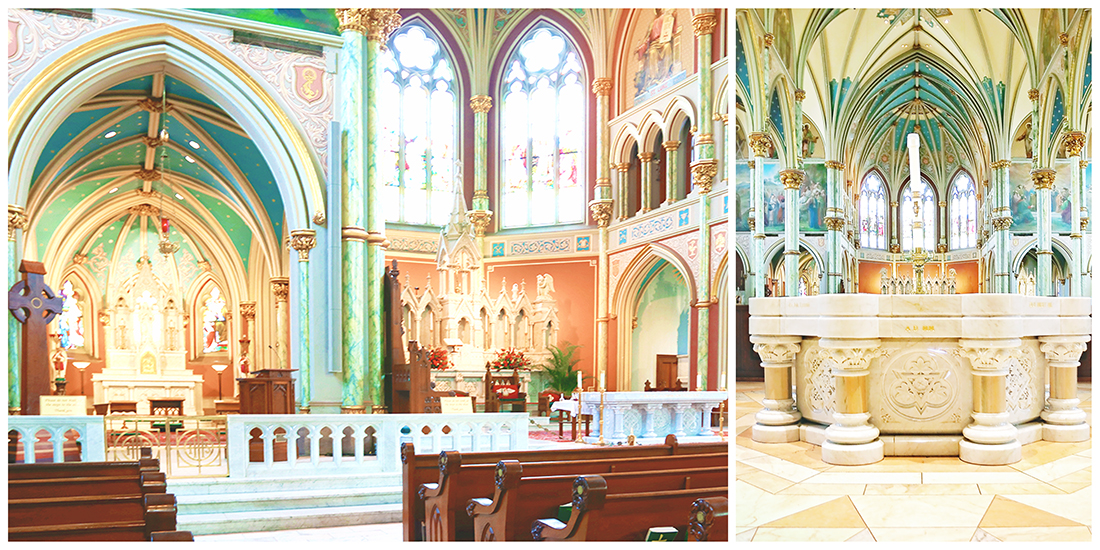 Support Local Businesses
One of the best way to travel is to immerse yourself in the local culture. What better way to do that than by visiting a few locally owned establishments or by sampling fresh, local goods? Here are a few favorites…
E. Shaver Bookseller | 326 Bull Street
This cozy little bookstore often hosts local authors for signings and is a great place to curl up with a good book. Just make sure you don't mind cats! Mr. Eliot and Bartleby, the resident felines, have full run of the bookstore. Locally owned for 40 years. | Website: E. Shaver Bookseller
Savannah Bee Company | 104 West Broughton Street
You'll definitely want to duck in Savannah Bee Company to sample every flavor of their locally-harvested honey. The award-winning Tupelo Honey is a best seller, and I personally love snacking on fresh slices of their honeycomb. | Website: Savannah Bee Company
Nourish | 202 W Broughton Street
The bath fizzies, hand scrubs, and soaps in this store are organic and made locally. Southern Magnolia, Mint Julep, Hibiscus, and Coconut Lime are just a few of our favorite fizzies. You can't go wrong with any of the options! The employees at Nourish are consistently friendly and welcoming, which only serves to enhance the shop's warm and inviting ambiance. | Website: Nourish
Check Out Iconic Landmarks
Although I've already included lots of iconic locations in this post (Forsyth Park, Leopold's Ice Cream, and Pirates' House to name a few), there are SO many places that represent the city of Savannah. Here are a few more to add to the list:
Lucas Theatre for the Arts | 32 Abercorn Street
The marquee lights of the historic Lucas Theatre are hard to miss. SCAD currently manages the theatre, which opened in 1921. It's host to the Savannah Film Festival, the Savannah Music Festival, and the Savannah Philharmonic. | Website: Lucas Theatre
Mercer-Williams House | 429 Bull Street
This notorious Savannah home was made famous by the New York Times bestseller, Midnight in the Garden of Good and Evil. The home's most notable occupant was Jim Williams, a local antiques dealer and the only person in the state of Georgia ever to be tried four times for the same crime. The book is a MUST-READ before visiting Savannah! I've written all about it here: The Mercer Williams House: Savannah's Most Notorious Home
The Gingerbread House | 1921 Bull Street
Situated in the heart of the Victorian district, this 1899 home currently serves as a popular wedding and corporate events venue. This type of home was prevalent in Germany's Black Forest region, and is one of many gingerbread-style houses in Savannah. | Website: Gingerbread House
⭐ Insider Tip: The Mercer-Williams House is the only one of the three that's regularly open for touring. The theatre hosts events and movies infrequently, so check their schedule. The Gingerbread House is a wedding events venue, so you can only see the exterior.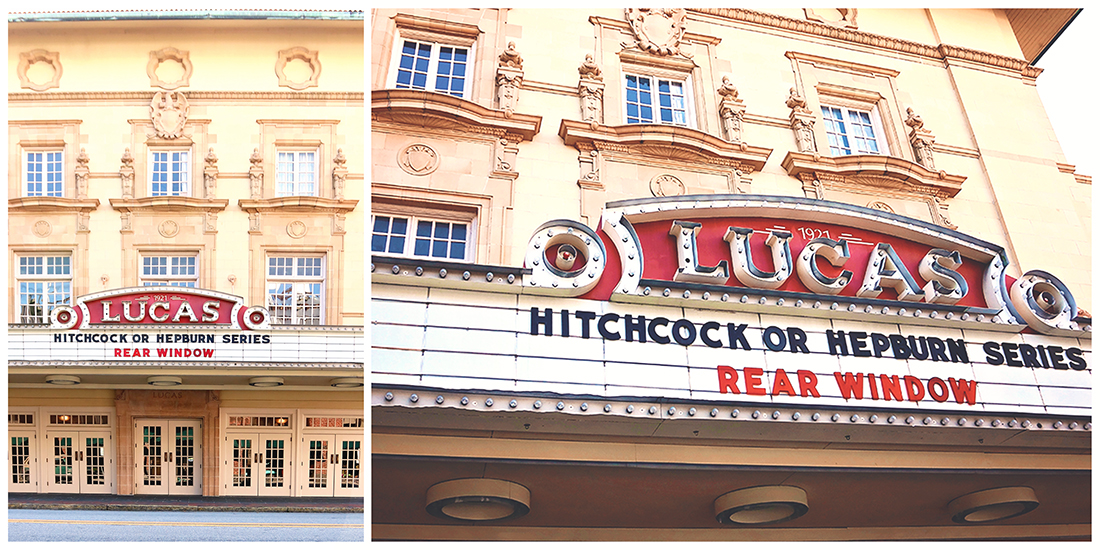 Related Reading: The Best Movies & Books About Savannah GA
Go Antiquing
Savannah is a great place to visit if you have an affinity for heirloom pieces. Here are a few notable spots…
Picker Joe's Antiques | 217 E 41st Street
This vendor-stye antique shop isn't as intimidating as Alex Raskin's, and the prices are much friendlier on the wallet. My favorite rooms are the book room and the one chock full of architectural finds. | Website: Picker Joe's
V&J Duncan Antique Maps | 12 E Taylor Street
Named after owners John & Virginia Duncan and tucked away in the garden level of their beautifully restored home, this cozy shop carries an extensive collection of cartographic finds, botanical prints, vintage postcards, and locally authored books. Once you've entered, you'll likely want to cancel your plans for the remainder of the day. That's especially true if you have the good fortune to delve into conversation with either of the gracious hosts. | Website: V&J Duncan Antiques
Peruse City Market | Congress Street
City Market is a quaint little pedestrian shopping zone. You'll find restaurants, live music, galleries, and souvenir shops. It's a decent place to grab a bite to eat and people watch, but neighboring Congress Street has better nightlife.
Vinnie Van Go Go's | City Market
This is a chill spot to grab a giant pizza slice after a busy day spent exploring the city. I kid you not, one slice of pizza is as at least as big as your head — if not bigger! | Website: Vinnie Van Go Go's
Make Note: Vinnie's is cash-only, but they do have an ATM on site.
Local Artists | City Market
My favorite part of City Market is tucked away in the upstairs area. Head up there to chat with the artists as they work. It's a fascinating way to learn the process behind their pieces. | Website: Savannah City Market
Savannah Festivals
Still looking for things to do in Savannah GA after all of the options listed above? Try timing your visit to coincide with one of the city's major local festivals.
Savannah Music Festival
Established in 1989, this has grown to one of Savannah's largest events. It runs from the end of March through mid April and features some of the world's finest musicians. | Website: Savannah Music Festival
SCAD Savannah Film Festival
This festival is typically held in late October/early November and is a star-studded affair! There are daily screenings of independent films, celebrity Q&A sessions, and fun afterparties. It also provides a great opportunity to spot celebrities throughout the city. | Website: Savannah Film Festival
Savannah Food & Wine Festival
Explore the best in Southern cuisine at this event, which is held annually in November. Grab those tickets fast, though, because many sell out nearly a year in advance. | Website: Savannah Food & Wine Festival
Home Rentals: Prefer to stay in a historic home while you're in town? Check out available vacation rentals in Savannah on VRBO.
Looking for more helpful info about Savannah?
Pin It For Later: Get the Inside Scoop on 50+ Incredible Things To Do in Savannah GA

PINTEREST | INSTAGRAM | FACEBOOK | TWITTER | YOUTUBE
Photo sources: Image of shopSCAD artwork | ©HumungoNation | Flickr CC Attribution No-Derivatives 2.0 Generic. Facebook cover photo image | ©F11photo via stock.adobe.com