Some of the best shopping in the Southern states can be found on Broughton Street in historic downtown Savannah, Georgia. Though the street is just a few blocks long, it's packed with an eclectic mix of antique shops, thrift stores, upscale boutiques, and national retail chains. Daisy and I both love to hit the stores, and these are the ones that top our list as the some of the best in Savannah shopping.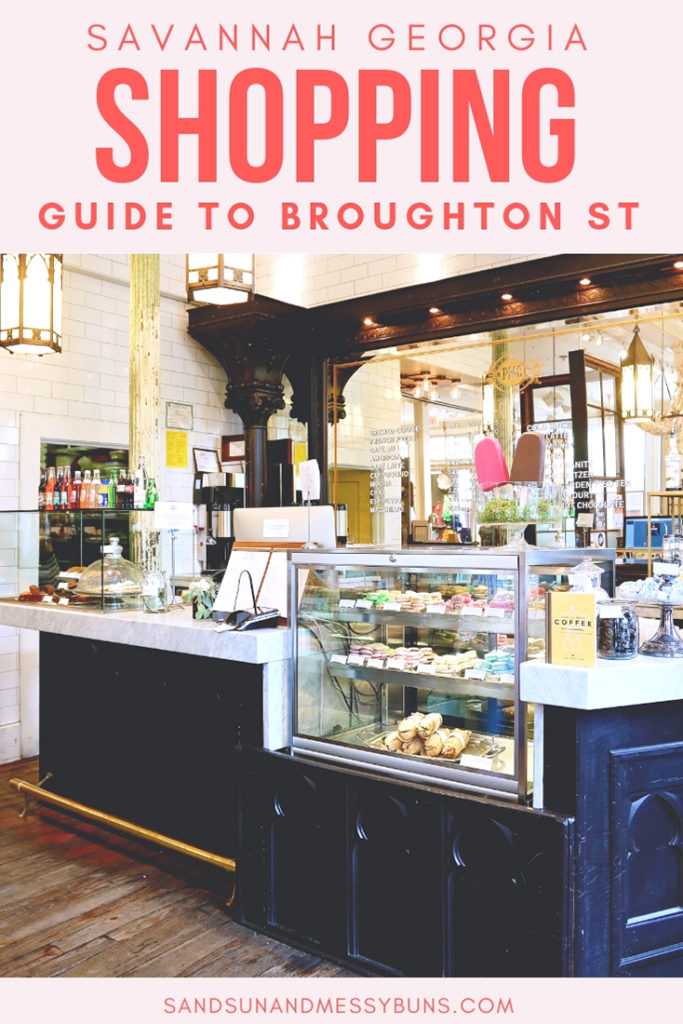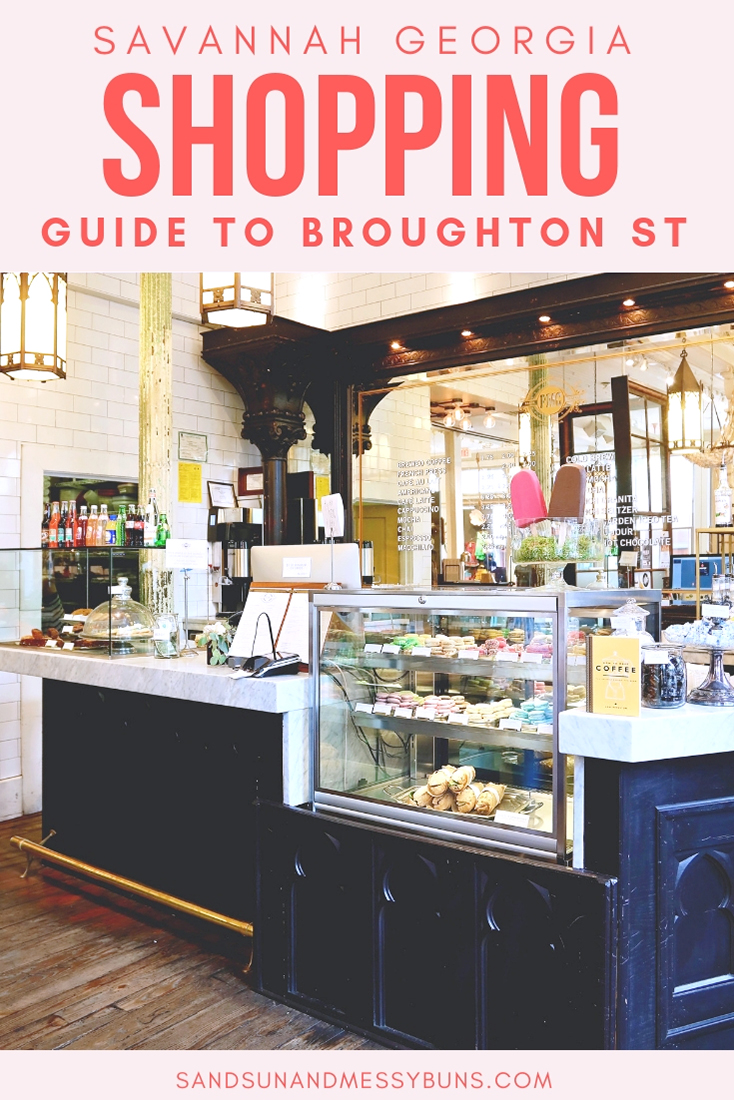 If you find this post helpful, please share my Savannah Shopping Guide on Pinterest to help other travelers!
Want to know what the shopping is like in Savannah? Here's the scoop about Broughton Street!
Click To Tweet
FTC Disclosure: This post contains affiliate links, which means we may receive a small referral fee from purchases at no additional cost to you. You can read our affiliate policy here.
Savannah Shopping: Broughton Street
Many of the local stores close between 5 – 7 p.m., so make sure you #shoplocal first and then move on to the national retailers afterwards. Stores like H&M and Urban Outfitters tend to keep later hours.
The Paris Market and Brocante
The Paris Market houses two floors of vintage treasures and curiosities sourced from all over the world. "Brocante" means flea market, and — true to the name — you'll discover many salvaged and one-of-a-kind items throughout the store, in addition to signature items created exclusively for the shop.
If you only have a limited amount of time to spend on Broughton, The Paris Market is a must. You'll also want to visit The Paris Cafe (within the store) to sample a macaron or two. My favorite find on a recent visit? An antique printer cabinet filled with Parisian art sketches.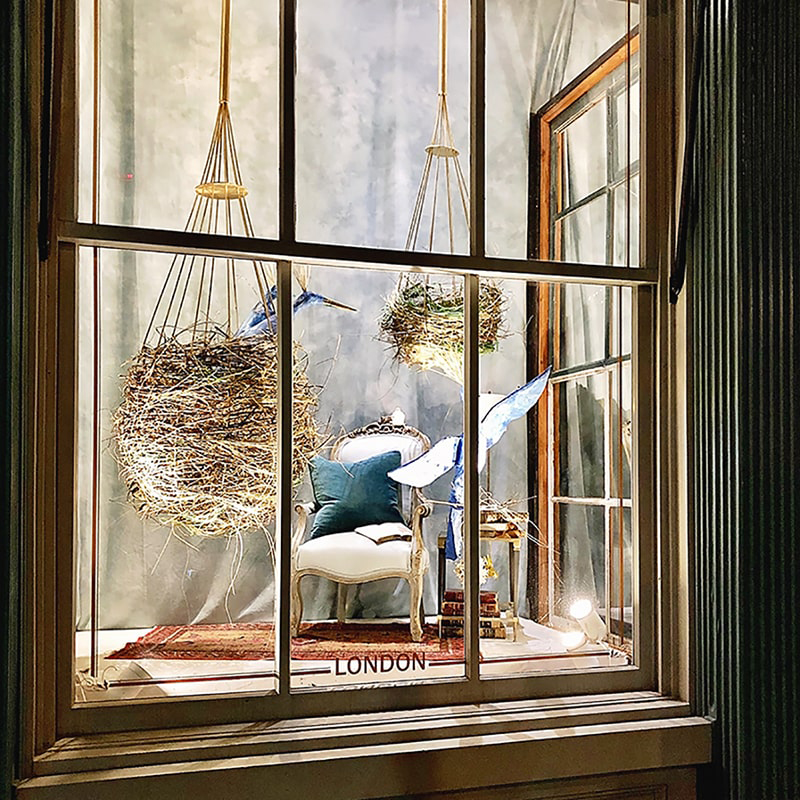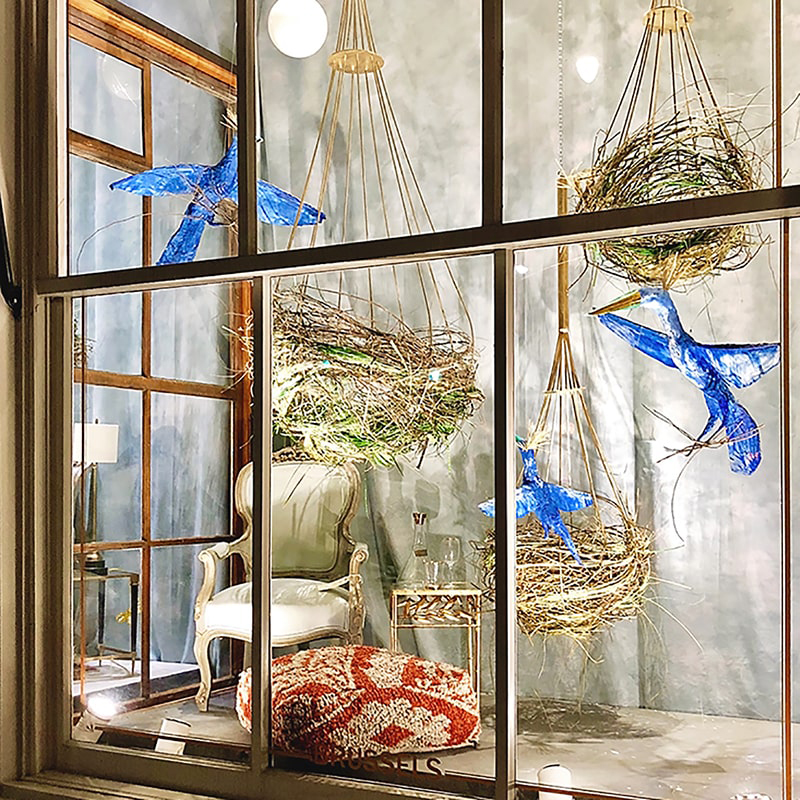 The Paris Market has unique finds crammed into every corner of the store, and their rotating window displays are always unique. Click on any photo to view it larger.

24e Design Co.
24e is a family-owned store run by Savannahian Ruel Joyner. The store bills itself as "The Coolest Store in Savannah" and earned the bragging rights by combining high-end furniture with a dash of funky art and unique accessories.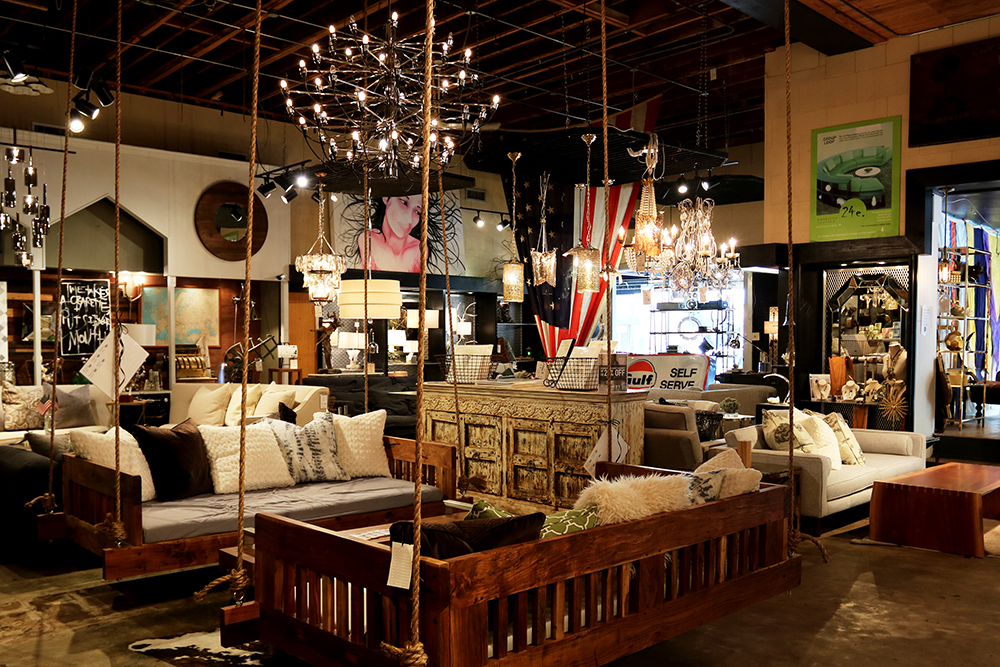 24e. DESIGN CO. is "The Coolest Store in Savannah".
Leopold's Ice Cream
Established in 1919, Leopold's is truly a southern fixture and a great spot to beat the heat. Tourists and locals alike flock here to cool off with what's been classified by Buzzfeed as the most popular ice cream in Georgia. It also made the cut as Travel + Leisure's top spot for ice cream.
It's conveniently located next to the iconic SCAD-managed Lucas Theatre. The neon signs from those two businesses can be seen in the background of many a Broughton Street selfie.
Leopold's Ice Cream is probably one of the most Instagrammed spots in Savannah, but good luck capturing a shot of your ice cream in front of the famous Leopold's & SCAD signs before it melts! [Photo sources: 1, 2, 3, 4)
I don't want to include too many photo galleries, so I'll combine the rest into a single large one below. I may add more photos at a later date if I get requests!
Spartina 449
If you're a fan of Lilly Pulitzer, Kate Spade, or Draper James, you'll more than likely enjoy the handbags, jewelry, and accessories found at Spartina 449. Think of Spartina as Kate and Lilly's Southern counterpart!
Each collection in the store is reminiscent of a particular area of the Lowcountry and draws upon the colors and traditions of that area.
Their flagship store is in Historic Old Town Bluffton.
Additional Favorites on Broughton Street
Here are a few more stores to check out while you're on Broughton:
In addition to the boutique stores, here are a few national retailers you can find on Broughton Street in Savannah:
Kate Spade New York, Lilly Pulitzer, Urban Outfitters, Kendra Scott Jewelry, Lululemon, J.Crew, H&M, Marc by Marc Jacobs, Free People, and Starbucks.
More on Savannah…

If you have any questions at all about Savannah, please ask below and I'll do my best to answer. You'll find more Lowcountry travel posts at this link. Head over to Pinterest to follow my Savannah travel board, as I'm always updating it with the best posts about the city.
Pin It for Later: Savannah Shopping: The Essential Guide to Broughton Street

PINTEREST | INSTAGRAM | FACEBOOK | TWITTER