I love recreating iconic movie star looks, and yesterday on the blog I posted a Brigitte Bardot makeup example. Today I'm sharing the second half of that post and listing my best tips to recreate her voluminous hairstyles. Keep reading to get my step by step instructions for the iconic Brigitte Bardot hair look!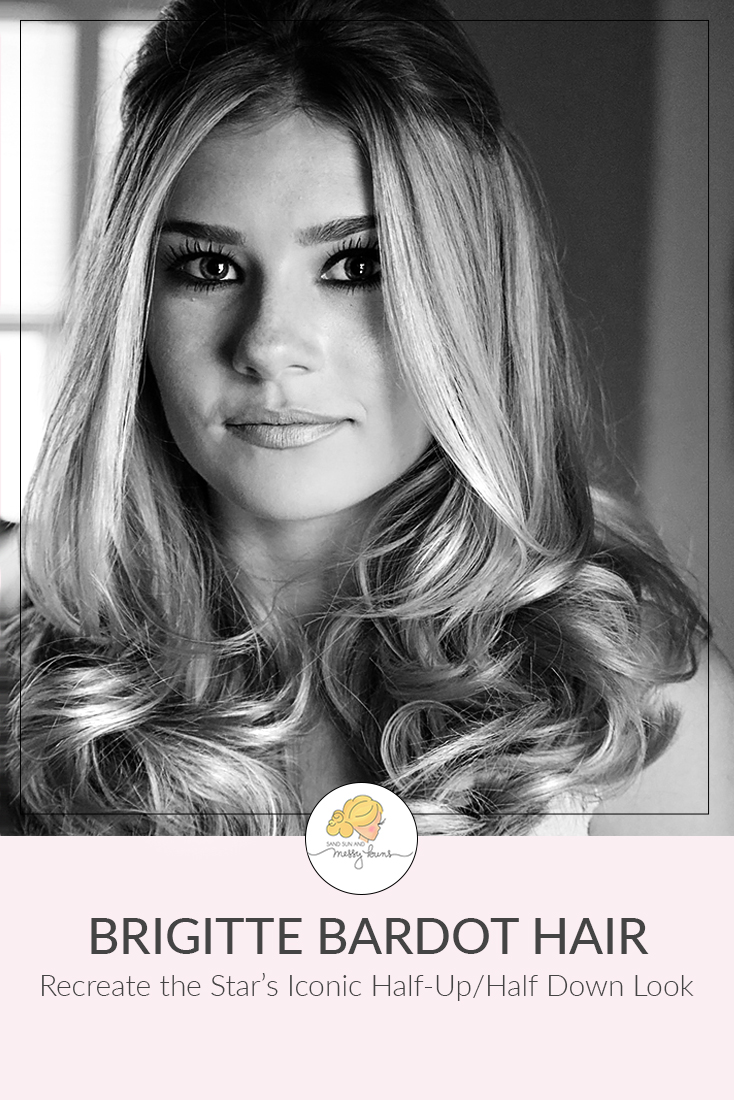 If you find my Brigitte Bardot har tutorial helpful, please share this image on Pinterest!
Want step-by-step instructions to mimic Brigitte Bardot's most iconic hair style? Find them here... Click To Tweet
FTC Disclosure: This post contains affiliate links, which means we'll receive a small referral fee from purchases at no cost to you. You can read our affiliate policy here. We donate 25% of our "click money" proceeds to charitable organizations.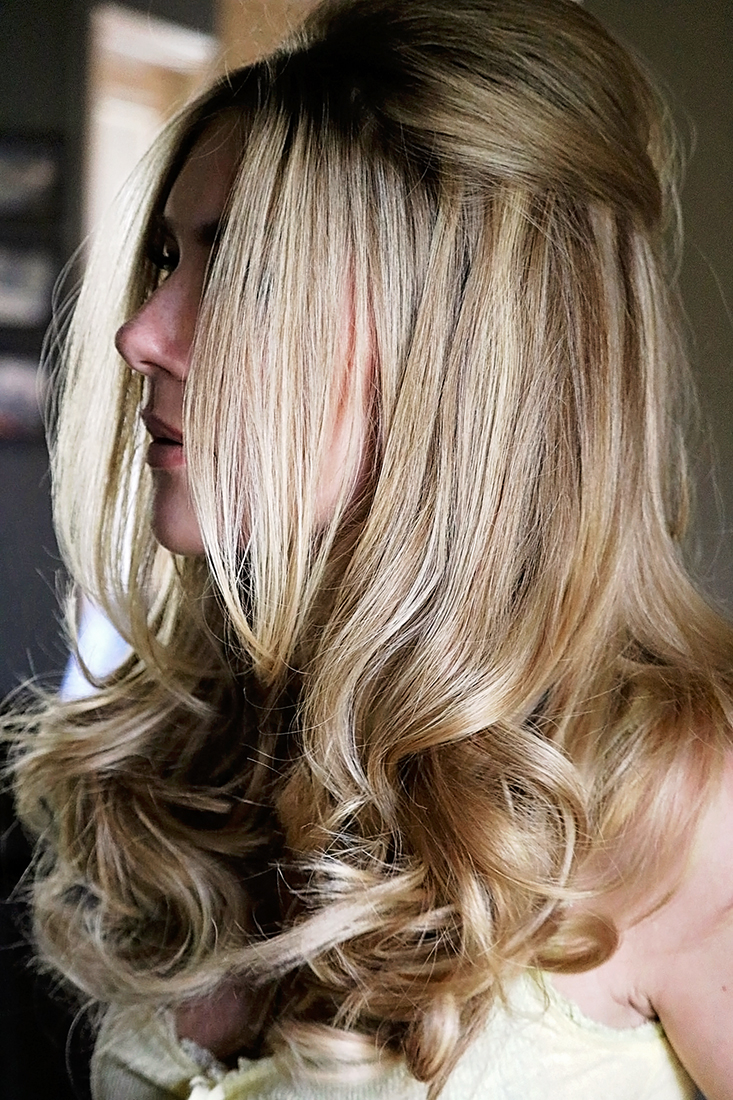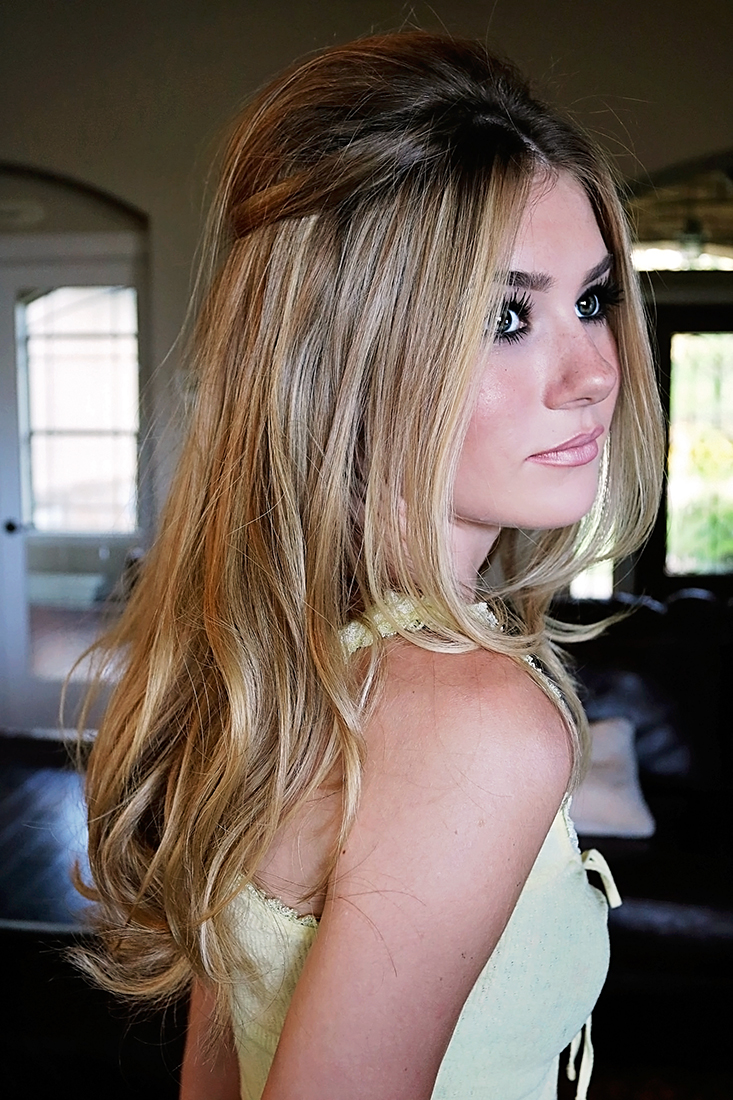 First of all, I've been growing my hair out but it isn't quite as long as I want just yet! For that reason, I used a few clip-in extensions to get longer and fuller hair towards the bottom.
TIP: Check out one of my most popular posts: Flat Hair Fix: How to Boost Hair Volume. It'll teach you how to get volume on second day hair when you prefer to skip a day of shampooing (which is actually really good for your hair).

Brigitte Bardot Hair Tutorial
Step #1: Start with Clean or 2nd-Day Hair
I started with clean hair, but you can do this with second day hair, too. Brigitte's hair is all about the casual, big, and messy style, so it doesn't need to be perfect.
Product alert: Batiste dry shampoo in the tropical scent is my favorite shampoo to use for hairstyles like this!
Step #2: Add Hot Rollers
I used hot rollers to add curls and volume. Section hair into 2-inch strands and leave the curlers in until they cool. Once you remove the curlers, flip your head upside down and brush your fingers through it, then add hairspray to hold the curls in place.
Step #3: Section & Tease
Section off the crown of your hair, then add hair spray and tease to add volume. Spray each section as you tease it so it will retain its shape. Add the clip in extensions at this point, if you decide you want them.
Step #4: Pin into a Half-Up/Half-Down Stye
Use bobby pins or a clippie to pull the teased section back and hold it in place for a half-up/half-down look. Leave long tendrils in the front and pull some of the curl out so they only lightly flip at the ends.
Related: Icon Series: Brigitte Bardot Makeup Tutorial.
I know very few Americans, though I like the way they think. They think big. -Brigitte Bardot Click To Tweet
Just Added! Brigitte Bardot Updo Tutorial
Update: I created a video tutorial of a Brigitte Bardot updo. You can check it out, plus all of my other tutorials on my YouTube channel:
Thanks for reading! Please let me know in the comments if you have any questions. Be sure to tag me on Instagram if you create Brigitte Bardot hair using this tutorial — I love seeing what you guys do with my tutorials! Have a great week!
Pin It for Later: Icon Series: Brigitte Bardot Hair Tutorial

BLOGLOVIN' | PINTEREST | INSTAGRAM | FACEBOOK | TWITTER | YOUTUBE