I hope you're having a great weekend! I had fun experimenting with my hair and makeup last night, so I thought I'd share my results. A fishtail side braid is my favorite when I'm going for a casual and relaxed weekend vibe. Don't you just love how carefree it looks?!
At the end of the day your feet should be dirty, your hair messy, and your eyes sparkling. Click To Tweet
FTC Disclosure: This post contains affiliate links, which means we'll receive a small referral fee from purchases at no cost to you. You can read our affiliate policy here.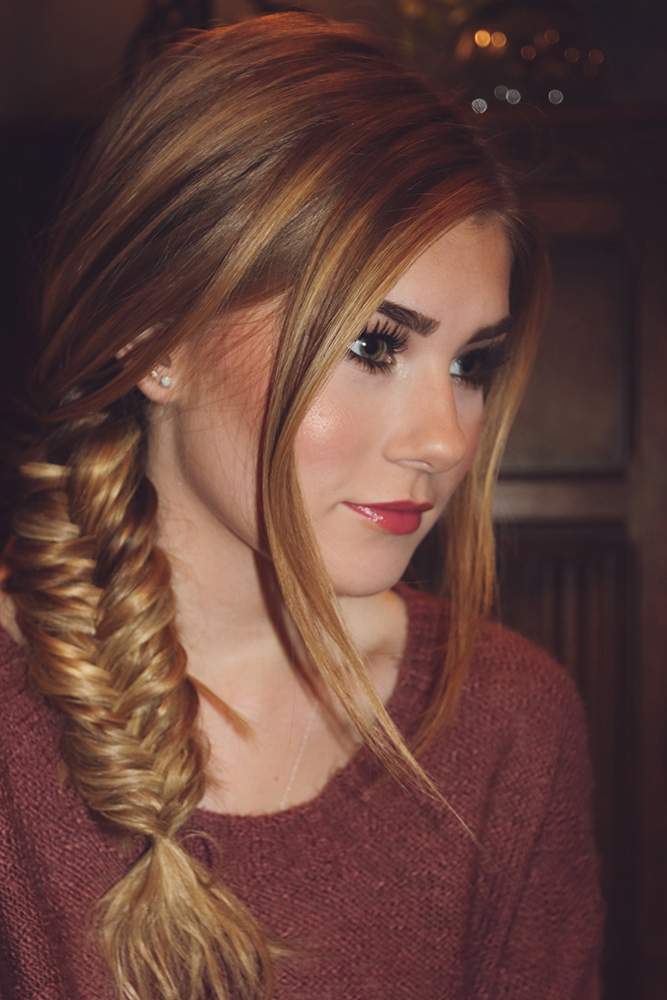 Nail Polish: UO // Sweater: Charlotte Russe [similar here + here]
Tips for Creating a Fishtail Side Braid
I'm not going to post a tutorial for a fishtail braid, simply because there are so many good ones already out there that it would be repetitive for me to do another. Here's one to check out if you're just learning how to fishtail.
My best advice for creating a fishtail side braid is to do it on hair that isn't freshly washed. This is the perfect hairstyle for second-day hair with a little dry shampoo added in to create additional texture. Batiste Dry Shampoo in the Tropical Scent
 is still my favorite dry shampoo!
Don't you love any hairstyle that gives your hair a break from constant washing?
I switch shampoo and conditioner pretty often to avoid buildup, but I'm currently using one of my old standbys: Nourishing Coconut Milk Shampoo + Conditioner Combo Pack by Organix
.
I'm basically addicted to how yummy it makes my hair smell! Coconuts always makes me think of the beach, which is my happy place.
No time to wash your hair? Add dry shampoo then style it into a messy side fishtail braid! #fishtail #braids Click To Tweet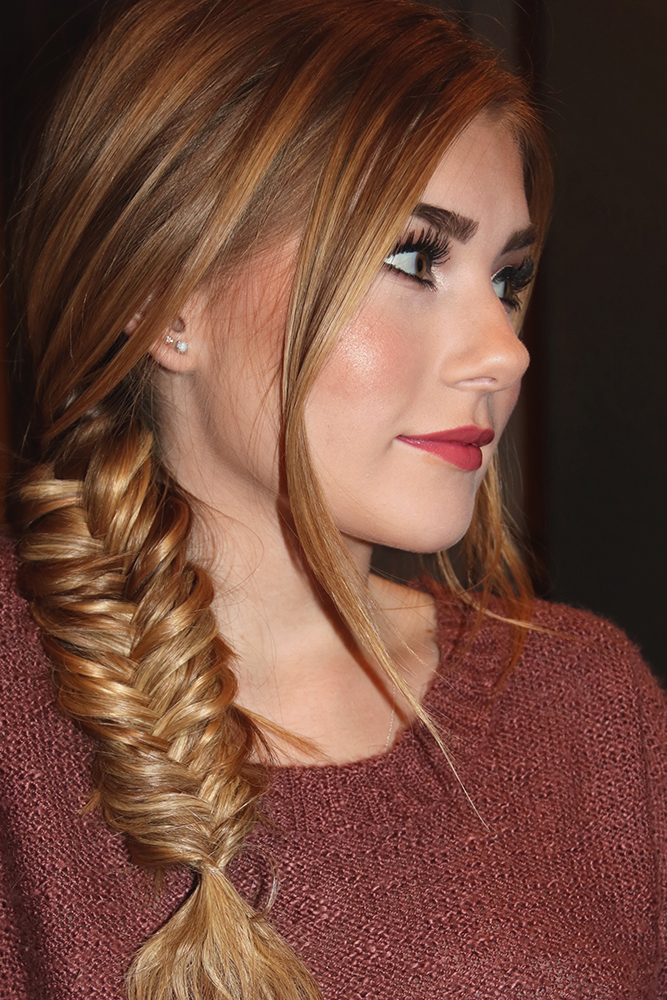 If you're interested in my makeup, I posted all of the details and products on this post.
I hope you're having a great weekend so far! If you need hair inspiration, head over to read how to get long, loose curls and how to get more volume in your hair. Have a fantastic week!


 PINTEREST | INSTAGRAM | FACEBOOK | TWITTER | YOUTUBE